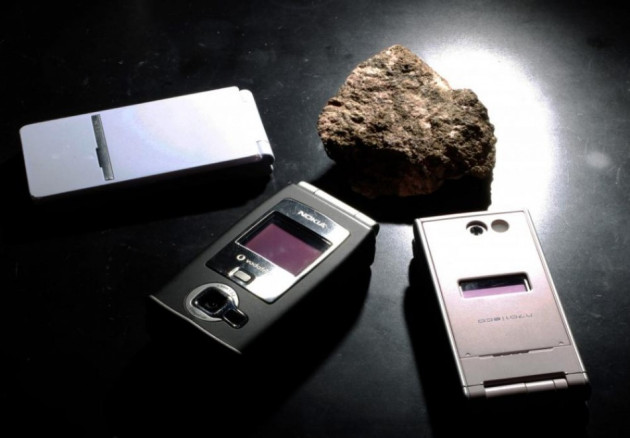 China is not only one of the largest producers and consumers of energy, it is also the globe's gatekeeper when it comes to rare earth materials and minerals, which help make everything from your iPhone to cleaning the water you drink.
While most of the world has focused on the country's insatiable appetite for oil and gas, China's hold over some of the world's most important materials has become so concerning that the European Commission has repeatedly warned the markets that a crisis for the rest of the globe's supply is drawing closer.
China consumes some of the world's most used materials such as tungsten and molybdenum, which is used to make hi-tech equipment, cars, chemicals, steel and products in the non-ferrous metal industries.
It also holds some of the world's largest reserves in 17 materials and has placed stringent export restrictions, including quotas, duties and additional requirements on them.
Over the last few years, the EC said that 17 chemical elements in the periodic table - 15 lanthanides (lanthanum, cerium, praseodymium, neodymium, promethium, samarium, europium, gadolinium, terbium, dysprosium, holmium, erbium, thulium, ytterbium, lutetium) as well as scandium and yttrium - were being consumed ferociously by China and were also essentially under its control. That was significantly distorting the market in favour of Chinese industry and at the expense of companies and consumers in the European Union (EU).
"China's restrictions on rare earths and other products violate international trade rules and must be removed. These measures hurt our producers and consumers in the EU and across the world," said trade commissioner Karel De Gucht.
"Despite the clear ruling of the WTO in our first dispute on raw materials, China has made no attempt to remove the other export restrictions. This leaves us no choice but to challenge China's export regime again to ensure fair access for our businesses to these materials," he added.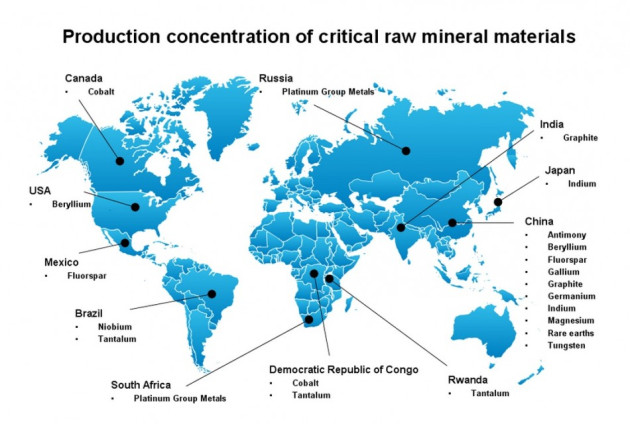 The EC also listed 14 "critical mineral raw materials" for which a supply shortage would represent a substantial economic threat. Minerals in the list include antimony, indium, beryllium, magnesium, cobalt, gluorspar, niobium, gallium, germanium, tantalum, graphite and tungsten.
The EC has forged battle plans with the US and Japan to formally request dispute settlement consultations with China in the World Trade Organisation (WTO) on the grounds that China's export restrictions violate WTO rules and China's specific commitments on export duties as part of its WTO Accession Protocol.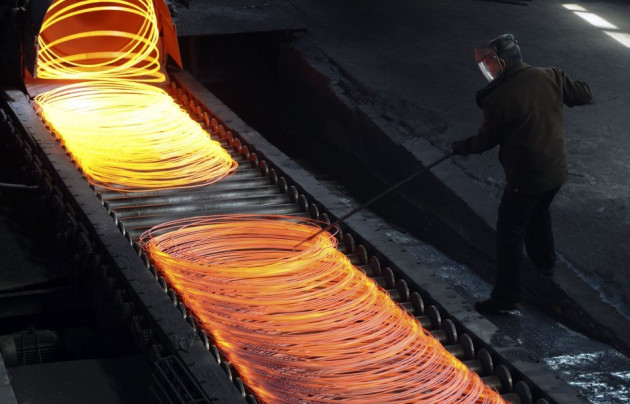 China's dominant production
The scope and scale of the EU's dependency on China's production of a number of rare earth materials and minerals has concerned politicians and market participants for years.
According to EC 2012 data, the EU has a 100 percent dependency on 16 out of the 17 rare earth materials it highlighted on its critical list.
Meanwhile, apart from tungsten and molybdenum, China has more than a 95 percent share in world production of the minerals that are used in making everything from computer hard drives, car parts, LED, LCD and plasma TV displays, audio and camera equipment, lasers, radar and water treatment.
Since the EU depends solely on China for its import requirements, China has been able to also control export prices, which are usually more than 100 percent higher than Chinese domestic prices.
The EC data says that there has been a sharp price increase from China, ranging from +500 percent to +1000 percent over the last 10 years, which has also led to many EU companies abandoning production of some products or relocating to China to gain easier access to raw materials.
Are relaxed export quotas enough?
While China's possession of some of the world's largest rare earth reserves will not change, it seems that the country is responding to the EU, US and Japan's calls for a relaxation on export quotas.
In August, China's ministry of commerce said it would permit a growth in rare earth exports to 2.7 percent, equivalent to 30,996 tonnes - the first easing of export restrictions since 2005.
That followed data from China's customs that said that rare earth exports declined 36 percent to 6,409 tonnes in the first seven months of this year from 2011.
According to China's state-run Xinhua news agency, China's rare earth exports are well below the quotas, reaching slightly less than 5,000 tonnes. In conjunction to this, export prices have dropped off highs over the last few months, with lanthanum oxide costing $19 per kilogram in August, compared with $104 in 2011.
In October, China's largest rare earths producer Baotou Steel Rare-Earth Hi-Tech Co posted a near-90 percent decline in profits for the third quarter, compared with last year, citing a sharp decrease in prices and sales of rare earths products.
That does not necessarily mean waning demand or a result in overproduction. Some industry watchers have remarked that a tumble in prices over recent months is an indication that China is losing its grip on the markets.
Experts say that the increasing use of vertical production has meant that there is less material being sold on the market and exported.
"In rare earth materials, as well as fluorspar, since China is dominant in terms of reserves, supply and consumption, a lot of companies have vertically integrated mining and operations into one company. For instance, this could mean a steelmaking company could own the mine, salvage the materials and directly feed it into the factory," said Patrick Cheetham, executive chairman of Tertiary Minerals.
While the US, Brazil, India and South Africa do have reserves, China is still fundamentally the swing producer.
China blamed the restriction on exports on environmental regulations. They meant it consumed most of its supply itself, which swung prices higher for companies outside China.
This then created a tripling of net profit for the likes of Baotou Steel Rare-Earth Hi-Tech Co in the third quarter of 2010 when prices surged.
The EU said it "supports and encourages all countries to promote an environmentally friendly and sustainable production of raw materials. However, the EU believes that export restrictions do not contribute to this aim; there are more effective environmental protection measures that do not discriminate against foreign industries."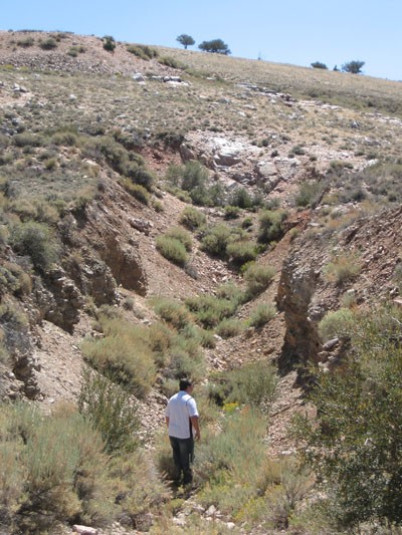 Rare Earth 'Critical List' to Grow?
While the dispute goes on, the list of materials on the critical list could continue to grow if new resources are not mined or produced.
Fluorspar, which is on the EC's critical watchlist, is a key component in steel and aluminium production, as it is used as a flux in steelmaking, in iron and steel casting and primary aluminum production.
As a flux it helps turn aluminium oxide into aluminium and iron ore into steel.
The EU primarily depends on China for the mineral, which also contributes to the manufacturing of glass, enamels, welding rod coatings, and cement.
According to data by the World Mineral Statistics and the British Geological Survey, global consumption is still dominated by China, where demand is currently matched to domestic production.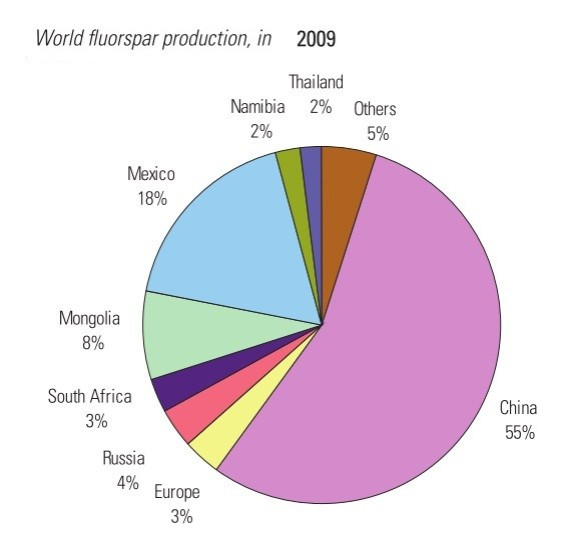 The US consumes around one tenth of world fluorspar production and Europe consumes a quarter.
"Some 12 years ago, China exported fluorspar cheaply and put a lot of Western mines out of business and most companies had become reliant on China. The country's insatiable appetite for the mineral also means they have placed export restrictions and installed more vertical supply models to keep supply at home," said Cheetham.
"I do not see the China policy moving in the opposite direction [despite recent export quota improvements] and I believe that China will still compete aggressively. We have seen them buy up the producers and close down smaller operations so export quotas aren't exactly the end of the story," he added.
However, Cheetham's Tertiary Minerals, like many other exploration and development companies, have been making progress to diversify supply and loosen China's grip.
According to the EC, the fluorspar market is going through a paradigm shift with China evolving from a large net exporter to a potential net importer should Tertiary Minerals and others out of a limited list of companies succeed with several projects.
Tertiary controls two significant Scandinavian projects, Storuman in Sweden and Lassedalen in Norway, and last month revealed that it had purchased a lease agreement and option to acquire a group of mining claims in Nevada, subject to a three-month due diligence review.
If the deal goes ahead, it could be a benchmark project that contributes to that paradigm shift. While there is a large market for fluorspar in the US and around the Pacific Rim, there is no significant US production.
"There has been a lot of support from EU and US governments in diversifying import supply and these projects have been recognised for their resource and economic advantages, especially as fluorspar prices have strengthened significantly" said Cheetham.
Meanwhile, in the rare materials sector, Colorado company Molycorp said that by the end of 2012, it would be producing rare earths and related materials at a rate of 19,050 tonnes a year after its Project Phoenix heavy rare earth concentrate facilities at Mountain Pass, California went live in August.