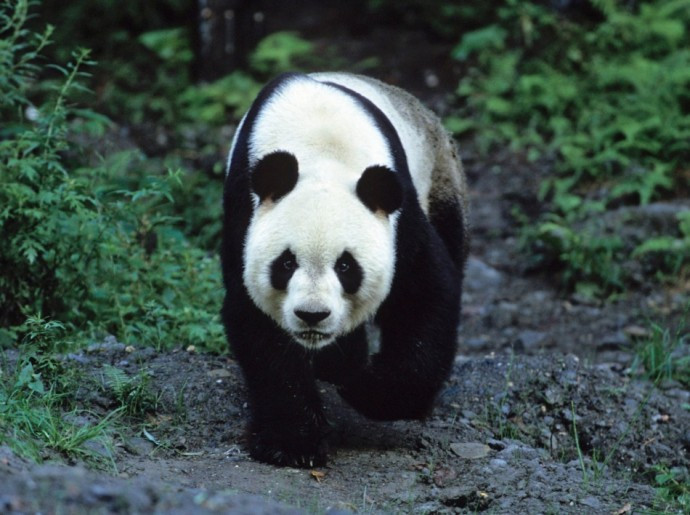 Officials in China have released a panda bred in captivity into the wild. In doing so, the giant panda named Hua Jiao becomes the fifth captive-bred panda to be set free in a bid to increase the bear's numbers in the wild.
The two-year-old underwent a wilderness training plan before being released. She was given her final examination on 18 November, before being set free the in Liziping Nature Reserve in Shimian County the following day.
Huang Yan, chief engineer of the China Conservation and Research Center for the Giant Panda (CCRCGP), told the Xinhua News Agency: "Hua Jiao has met all wilderness training targets and she is absolutely an A graduate. We are hoping to introduce more artificially-bred pandas into the wild to diversify the gene bank of local panda community."
Hua Jiao follows in the footsteps of her brother Tao Tao, who was set free in 2012. The captivity-to-wild programme has yielded mixed results since the first panda was released in 2006. The first, five-year-old Xiang Xiang, died in 2007 after fighting with other wild pandas.
Tao Tao and Zhang Xiang were released in 2012 and 2013 respectively before Xue Xue, a female, was released in 2014. She died within the same year.
"We have taken lessons from Xue Xue's case," Huang said. "Her parents are both bred in captivity and they lack the experience of surviving in the wild. Apparently, Xue Xue had few wilderness skills. So, this time, we chose Hua Jiao, whose parents are both born and living in the wild. We believe she will do better."