China says its top priority is to negate the Dalai Lama's influence in Tibet
Beijing views the 80-year-old Buddhist monk as a separatist.
China will give the "highest priority" to countering the influence of the Dalai Lama, Tibet's Communist Party head has said. He pledged to eliminate the spiritual leader's "subversive and separatist" activities.
"First, we must deepen the struggle against the Dalai Lama clique, make it the highest priority in carrying out our ethnic affairs, and the long-term mission of strengthening ethnic unity," Tibet party secretary Wu Yingjie said in a speech published on Friday in the Tibet Daily.
"We must thoroughly expose the reactionary nature of the fourteenth Dalai Lama, crack down on separatist and subversive activities, and strive to eliminate at their roots harmful elements that damage ethnic unity," he added.
Wu was designated as Tibet's top official in August and has pledged to scale up the criticism of the spiritual leader.
Beijing views the 80-year-old Buddhist monk as a separatist. The Dalai Lama has, however, maintained that he merely seeks greater autonomy for Tibet and not complete independence.
China's foreign ministry has expressed anger and threatened the European Union with countermeasures after the Buddhist monk spoke in the European Parliament in France. Beijing also rejects criticism from human rights groups who accuse it of infringing on cultural and religious rights of the Tibetans, saying its rule brought prosperity to the once backward region.
Public reverence for the monk, who fled China in 1959 after a failed uprising against Chinese rule, is prohibited in Tibet, but many revere him in private, according to Reuters.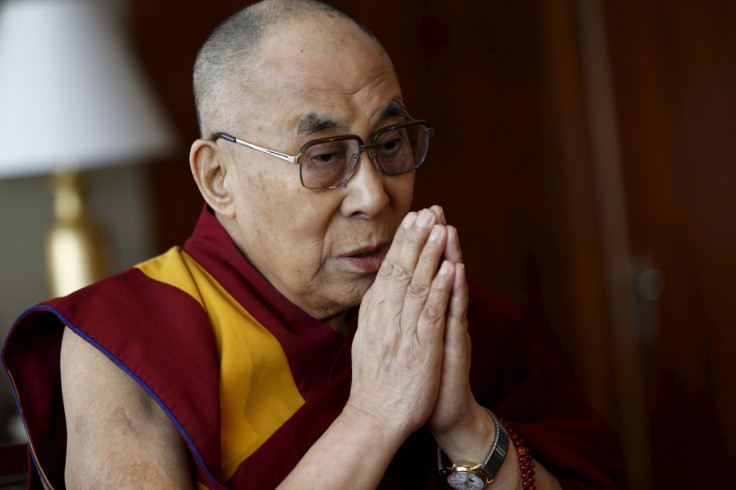 © Copyright IBTimes 2023. All rights reserved.