China warns Japan against South China Sea patrols: You are 'playing with fire'
This comes after Japan said that it would increase military activities and patrols in South China Sea with US.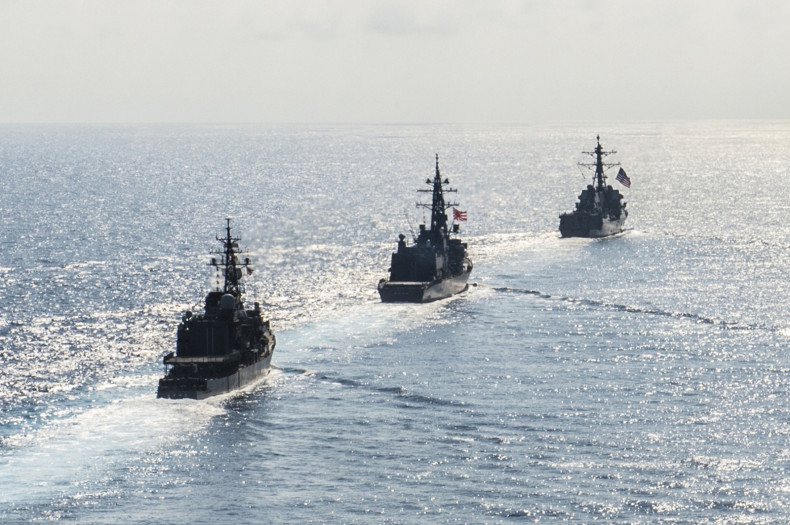 China's defence ministry on Thursday (29 September) said Japan was "playing with fire" with its plans to increase activity in the contested waters of South China Sea. The response comes after Tokyo announced that it would patrol with the US in the region.
Japanese Defence Minister Tomomi Inada had said this month that the country would increase its engagement in South China Sea with joint training alongside the US Navy, exercises with other regional navies and capacity building assistance to coastal countries.
The Chinese defence ministry said that the announcement was aimed "to mess up the South China Sea situation and try to gain interests from the troubled waters. We must solemnly tell Japan this is a miscalculation."
The spokesperson for the ministry, Yang Yujun, added: "If Japan wants to conduct any joint patrol or joint exercises in waters administered by China, it is just like playing with fire, and the Chinese military will not sit and watch."
China claims sovereignty to the whole of South China Sea and has decried what it calls interference by the US and its ally, Japan. It also dismisses any partial claims from its Southeast Asian neighbours. Beijing on Monday for the first time sent fighter jets over a strait near Japan as part of a group of more than 40 jets going to train in the West Pacific, AFP reported.
In July, an International Tribunal in The Hague ruled that China's claims to the waters had no legal basis, which Beijing rejected. Japan's Prime Minister Shinzo Abe in recent months has criticised China for rejecting the ruling.
The two Asian countries have already been warring about a territorial dispute in the East China Sea. Ships that carry trade of $5 trillion pass through South China Sea every year. Taiwan, Brunei and Malaysia also have claims in the sea, which is said to be rich in energy sources and fish stocks.