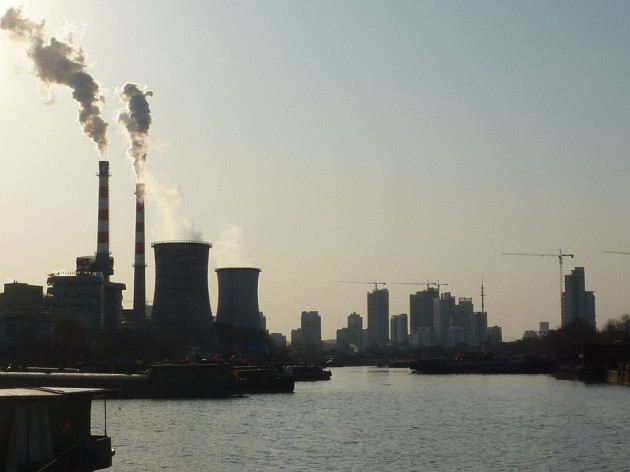 Profits at Chinese firms owned by the central and local governments soared in the first three quarters of 2013 in line with the country's economic recovery fuelled by a series of small-scale stimulus.
The Chinese Ministry of Commerce said the country's state-owned enterprises (SOEs) recorded 1.77tn yuan ($287.7bn, €210.3bn, £177.9bn) in profits in the first nine months of 2013, up 10.5% from a year earlier. The statistics do not include SOEs in the financial sector.
The economy of the Communist country is dominated by state-owned enterprises.
During the nine-month period, profits at the central government enterprises rose 16.3% on year to 1.28tn yuan. Meanwhile, the enterprises owned by local governments recorded a 2.4% decline in profits to 482.9bn yuan.
The SOEs recorded total revenues of 33.71tn yuan for the first three quarters, up 11% from the previous year.
While SOEs in the electronics, electricity and oil refining sectors recorded relatively fast profit growth during the nine-month period, SOEs in the non-ferrous metal and coal producers, chemical and machinery sectors saw profits decline.
Economic Growth
On 18 October, the National Bureau of Statistics (NBS) said China's gross domestic product (GDP) rose 7.8% year-on-year in the third quarter, up from 7.5% in the second quarter. The quarterly growth rate was the fastest in the current fiscal year and was in line with analysts' estimates.
China GDP increased by 7.7% year on year in the first three quarters of 2013, according to the NBS. During the same period, the country's manufacturing and services sectors recovered from a contraction and witnessed steady growth.
During the first nine months, the official purchasing managers' index showed readings above 50, representing an expansion.
The economy has been showing signs of recovery in the third quarter, after growth slowed down in 11 of 14 previous quarters. In the fiscal year 2012, the country's economy grew by just 7.7% in 2012, the slowest pace in 13 years.
Despite the lag, China's authorities were reluctant to announce big stimulus measures, but took steps to boost domestic demand.
The measures include lower taxes on small companies and more railway development. In August, China suspended value-added tax and the turnover tax for businesses generating monthly sales below 20,000 yuan.
Officials also said the country would help medium-sized private enterprises with measures including simplifying customs clearance procedures, reducing operational fees and facilitating exports.