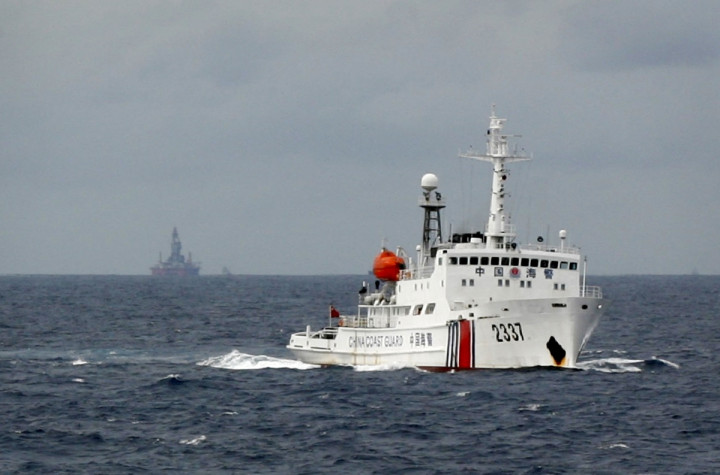 China is sending four more oil rigs to the South China Sea after talks with Vietnam over disputed waters yielded little but animosity and disagreement.
One rig is set to be deployed in the vicinity of Vietnam's exclusive economic zone by Friday, while two further rigs are due to be deployed between China and the Taiwanese-inhabited Pratas islands by August 12. The fourth, to be deployed by August 12, would remain close to the Chinese coast.
Beijing's decision to send more oil rigs to the mineral-rich waters, announced on China's Maritime Safety Administration website, comes just weeks after China was involved in a series of maritime clashes with Vietnam in disputed waters close to the Paracel islands.
China and Vietnam accused each other of ramming their ships and firing water cannons, sparking anti-China riots on the Vietnam mainland in which five people were killed.
Rioters mistakenly damaged a number of Taiwanese factories in the violence, believing they were Chinese-owned.
The announcement comes as regional tensions rise over fears about China's territorial ambitions in the South China Sea. Beijing claims almost all of the sea, which is thought to be rich in minerals, while a host of other countries including the Philippines, Malaysia and Vietnam have overlapping claims.
A state-run tabloid newspaper in Beijing quoted an academic calling the rig deployment a "strategic move".
"The increase in oil rigs will inevitably jab a sensitive nerve for Vietnam and the Philippines," Zhuang Guoto, director of the Centre for Southeast Asian Studies at Xiamen University, was quoted as saying in the Global Times.