Philippines Investigates China's Artificial Island Plan in South China Sea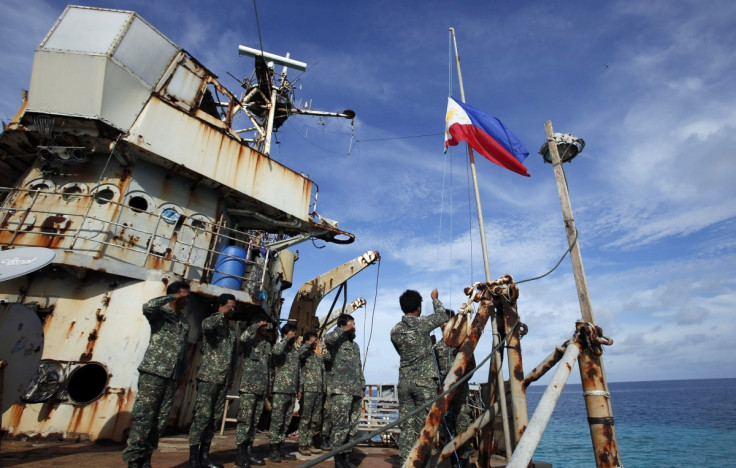 The Philippines said it was probing reports that China has been reclaiming land in disputed waters in the South China Sea and turning reefs into artificial islands.
Manila said it was looking into media reports that Beijing was planning to expand one of its installations in the Spratly Islands to include an airstrip and port and reclaiming land from several other contested reefs in the area.
"If the report is true, very clearly... China intends to alter the status quo and change the character of the feature," Philippine foreign affairs spokesperson Charles Jose told ABS-CBN News Channel.
Jose was commenting on the possible expansion of Chinese installations on the Fiery Cross Reef. He added that if the report was to be confirmed true, manila would lodge a formal protest.
China's claim over virtually the entire South China Sea has caused growing tensions with its southern neighbours.
The Spratly Islands are a resource-rich archipelago of reefs and atolls west of the Philippines, parts of which are claimed by Manila and Beijing as well as Vietnam, Malaysia, Brunei and Taiwan.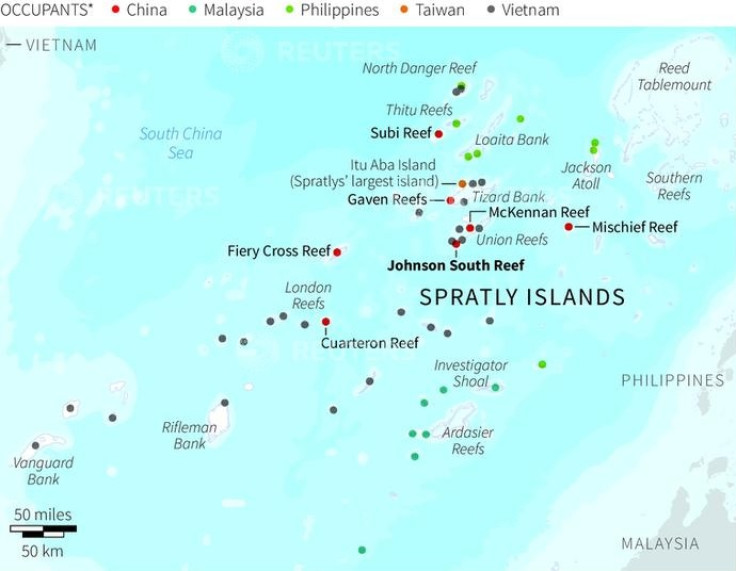 A map of the Spratly Islands in the South China Sea
Reuters
Over the weekend, Hong Kong newspaper the South China Morning Post (SCMP) reported that China's central government was vetting plans to turn the Fiery Cross Reef into a large artificial island to serve as military hub for Beijing's expansionist policy in the area.
The reef already hosts a number of Chinese-built facilities including an observation post commissioned by Unesco's Intergovernmental Oceanographic Commission.
As part of a $5bn (£3bn) project, the reef will be reportedly expanded to form an island double the size of the 44-square-kilometre US military base of Diego Garcia in the Indian Ocean, and fitted with a landing strip and a 5,000-tonne berth.
A retired People's Liberation Army senior colonel told SCMP that Beijing was to use the base to enforce an air defence identification zone over the South China Sea.
Chinese vessels are reportedly already engaging in land reclamation activities at other reefs in the archipelago.
The Philippine Daily Inquirer published photos taken by the Philippine military, allegedly showing Chinese ships gathering filling materials off the Malvar Reef.
Earlier, President Benigno Aquino claimed that Chinese vessels, possibly carrying land reclamation equipment, had also been spotted near the Cuarteron and Gavin reefs.
A spokesperson for President Benigno Aquino said: "Certainly, we do not want to escalate any tensions in the South China Sea," presidential spokesman Edwin Lacierda said. "The best thing that we can do is to resort to the diplomatic mechanism."
© Copyright IBTimes 2023. All rights reserved.