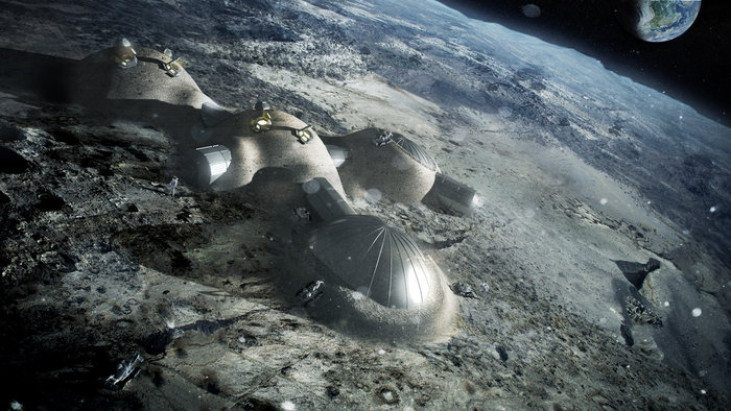 China is reportedly in talks with the European Space Agency (ESA) about collaborating on building a "Moon village". Reports speculate that the human outpost on the moon could serve as a potential international launch pad for future space exploration missions.
"The country is discussing possible cooperation with international counterparts, including the European Space Agency (ESA), on building the international 'Moon Village'," Chinese state-media People's Daily quoted Tian Yulong, secretary-general of the China National Space Administration as saying on Monday (24 April).
AP reported that the Moon village could also serve as a potential launch pad for future Mars missions.
Jiao Weixin, a professor at the School of Earth and Space Sciences in Peking University, told the Global Times that the moon village could act as a long-term manned scientific research base. Jiao also said that he believes the "village" could eventually be transformed into a "city" that could become a potential tourist attraction in the future.
China recently ramped up its space programme and plans to launch its first probe to the far side of the moon in 2018. According to the China National Space Administration (CNSA), the country also hopes to deploy robots on its lunar exploration missions "in the next decade".
While the CNSA wants to focus on Mars, the chief scientist of China's lunar exploration project, Ouyang Ziyuan, said that the Red planet could be transformed into a "human second home" over the years to come.
The country recently launched an unmanned cargo spacecraft that successfully docked with an orbiting space lab.