China: Tibetan Buddhist monks unveil giant painting of Buddha at Labrang Monastery [Photo report]
Buddhists and tourists from around the world gathered at the Labrang Monastery in Xiahe County, in northwest China's Gansu Province, to witness the unveiling of a giant painting of Buddha. Getty Images photographer Kevin Frayer captured the colourful ritual as it took place on 3 March, 2015.
The annual spectacle known as "the basking of Buddha" or the "sunbathing Buddha festival", is part of the Monlam prayer festival, a magnet for pilgrims from the Tibetan-populated areas of China.
Monks carried the silk painting known as a thangka, measuring 20 metres wide and over 30 metres long, up a hill overlooking the monastery. They unveiled it before dawn, hoping the first rays of sunlight would illuminate the sacred painting.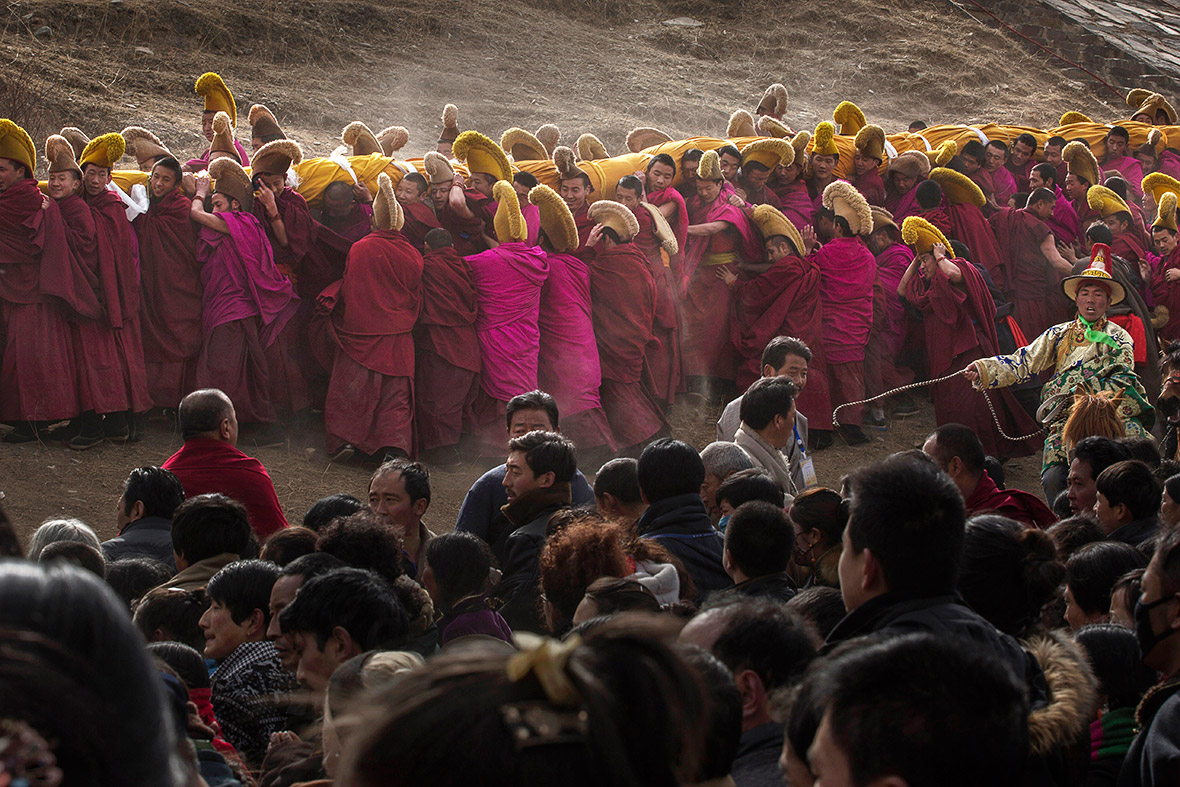 The Labrang Monastery is one of the six great monasteries of the Gelug (or Yellow Hat) school of Tibetan Buddhism and one of the largest outside of the Tibetan Autonomous Region.
Monlam, the most important prayer event for many Tibetans, was banned during the Cultural Revolution in China but has been celebrated again in recent years.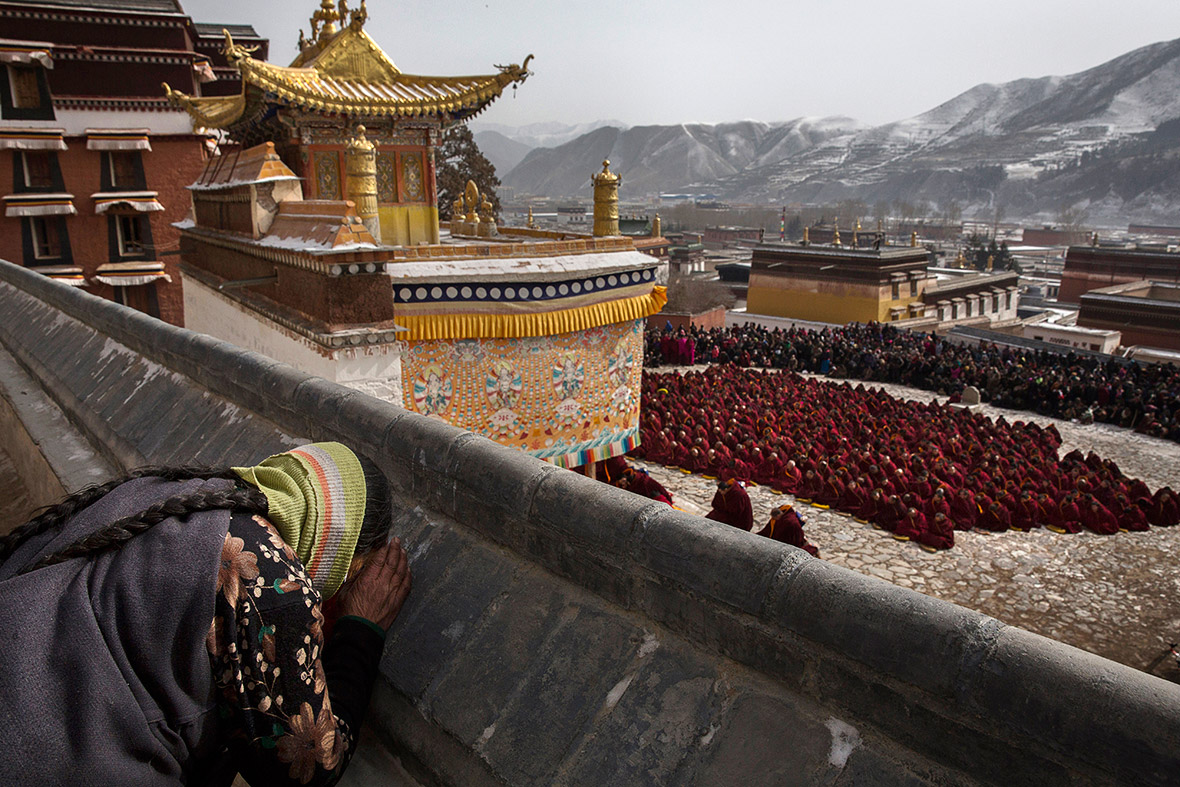 © Copyright IBTimes 2023. All rights reserved.