China Posts Surprise March Trade Deficit of $880m as Imports Surge
Imports rise 14 percent, above analysts' expectations for a 5 percent increase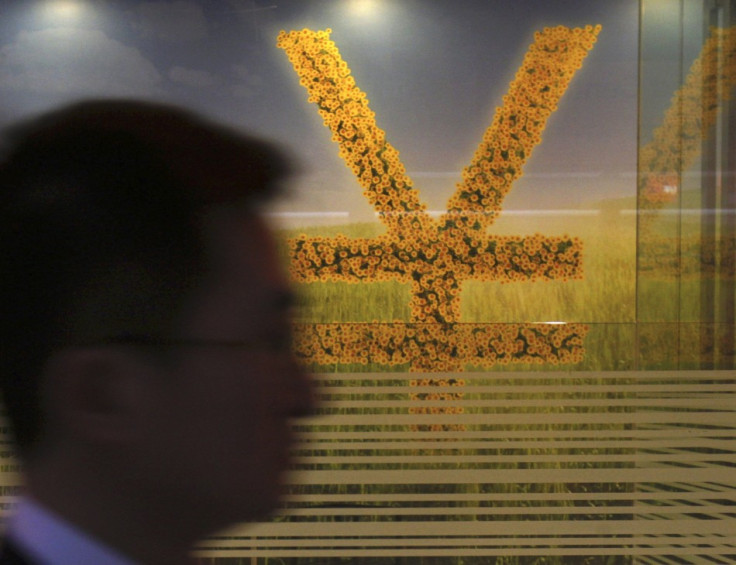 China has posted a surprise trade deficit in March as imports rose more than expected while export growth slowed down.
Imports rose 14 percent from a year earlier, above analysts' expectations for a 5 percent increase for the month. The higher imports were primarily due to strong demand for commodities such as copper and oil. The US, Taiwan and Japan were the prime exporters to the country.
Meanwhile, exports growth slowed down to 10 percent on year, missing market expectations of an 11.7 percent gain, resulting in an $884m (£577m, €675m) deficit. In February, the country had a trade surplus of $15.3bn.
Analysts were of the view that the surprise deficit in March is an indication of surging domestic demand, as the country tries to re-label itself and move away from export-oriented growth strategy.
China had been heavily relying on exports and investment to maintain its aggressive economic growth over the past three decades. Nevertheless, a slowdown in the US and the credit crisis in Europe have weakened its exports.
Beijing had earlier noted that it would focus on increasing domestic demand and boost imports for sustainable growth.
However, export growth of 18.4 percent for the first quarter outperformed import growth by 10 percentage points, indicating domestic demand still remains sluggish in China.
Economic growth was 7.9 percent in the three months ending in December, compared to the previous quarter's 7.4 percent. Nevertheless, analysts noted that it is difficult to gauge China's economic health due to possible problems with the accuracy of official data.
Some analysts doubted that Chinese companies might have inflated their sales abroad to evade currency controls and move money into China.
"China should actively seek to level the playing field for importers and exporters to reduce trade surplus that could bring about renewed pressure on the RMB appreciation, which in turn could lead to large capital inflows and a return of an asset bubble. Perhaps, over the short term, the government should enforce more strict regulations on the trade reporting system," said economists at ANZ Research.
Earlier, credit rating agency Fitch has cut the long-term debt rating of China's local currency, citing increasing risks to financial stability given the lack of transparency in the increased borrowing of local governments.
© Copyright IBTimes 2023. All rights reserved.