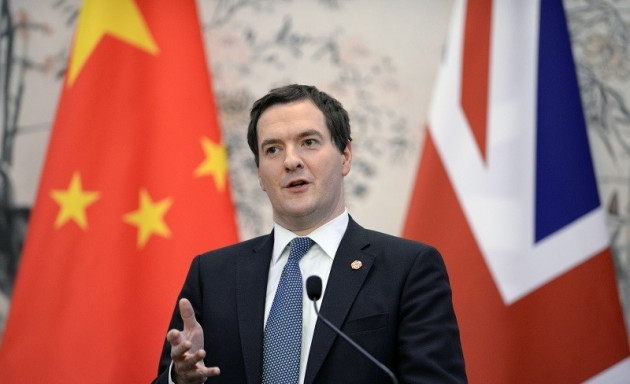 The UK government is to give the green light to Chinese companies taking a stake in the development of the next generation of British nuclear power stations.
Britain's Chancellor George Osborne made the announcement during a trade delegation to the East Asian nation.
The government said that any Chinese investment is likely to be a minority stake but in the future Chinese businesses could hold a majority stake in new power stations.
"Today is another demonstration of the next big step in the relationship between Britain and China - the world's oldest civil nuclear power and the world's fastest growing civil nuclear power," Osborne said.
"It is an important potential part of the government's plan for developing the next generation of nuclear power in Britain. It means the potential of more investment and jobs in Britain, and lower long-term energy costs for consumers."
The agreement coincides with Beijing's signing of a new memorandum of understanding on civil nuclear collaboration between the countries.
The memorandum sets the strategic framework for collaboration on investment, technology, construction and expertise.
The agreement will make sure that British companies such as Rolls Royce, International Nuclear Services (INS) and engineering companies like Mott MacDonald can be part of China's multi billion pound new nuclear programme.
The deal will see INS share UK experience on radioactive waste management with Chinese companies, starting with some initial training activities for Chinese technicians in Britain in late October.
Bank Deal
The announcement follows Osborne's pledge that Chinese banks will be able to apply for British branches.
Osborne hopes to attract Chinese financiers to the City by cutting red tape and regulatory barriers.
The Chancellor is expected to offer special terms to China's bank in the hope boosting jobs in the UK and make London a Chinese banking hub.
Osborne declared on Monday that it was his personal mission to develop an international role for the Chinese currency Yuan Renminbi (RMB).
"You develop that role through the international centre of finance - London," he said.
"Two years ago, we began that process from scratch at our last economic dialogue. As a result, 62% of RMB payments outside of mainland China and Hong Kong are made in London."
The Chancellor said he look forwarded to taking further big steps forward in making London a home of Chinese banks, Chinese bonds and Chinese finance.
Related Articles:
UK Inks Ground-Breaking China Deal to Be First Western Hub for Offshore RMB Trading
UK Chancellor George Osborne Pledges to Open Doors to Chinese Banks
Chinese Investment in Manchester Airport Could Create 16,000 North West Jobs
London Mayor Boris Johnson Eyes Chinese Students for Job and Investment Growth