UK Chancellor George Osborne Pledges to Open Doors to Chinese Banks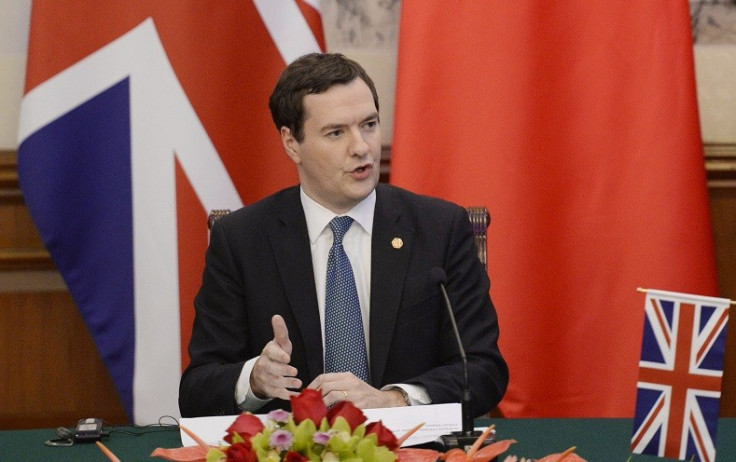 The Chancellor George Osborne has pledged that Chinese banks will be able to apply for British branches.
The announcement comes during a UK trade mission to China led by Osborne and the Major of London Boris Johnson.
Osborne hopes to attract Chinese financiers to the City by cutting red tape and regulatory barriers.
The Chancellor is expected to offer special terms to China's bank in the hope boosting jobs in the UK and make London a Chinese banking hub.
Osborne declared on Monday that it was his personal mission to develop an international role for the Chinese currency Yuan Renminbi (RMB).
"You develop that role through the international centre of finance - London," he said.
"Two years ago, we began that process from scratch at our last economic dialogue. As a result, 62% of RMB payments outside of mainland China and Hong Kong are made in London."
The Chancellor said he look forwarded to taking further big steps forward in making London a home of Chinese banks, Chinese bonds and Chinese finance.
Chinese students
Osborne's announcement follows Johnson's call for Chinese students to enrol at one of London's top universities.
China is by the far the biggest provider of overseas students to the UK, with 67,000 students in the UK, compared with 39,000 from India, according to the Higher Education Statistics Agency.
Both Johnson and Osborne hope to attract more overseas students to the capital, boosting the economy and helping maintain London's status as a leading global centre for education.
"I'm here to let students know that if they would like to study internationally, London's world class higher education intuitions will welcome them with open arms," Johnson declared during a question and answer session.
"In London we offer many acclaimed academic institutions that produce innovative scientists, business leaders and expert doctors.
"Our creative hubs from St Central Martins to Royal College of Art are filled with a plethora of international artistic master minds shaping the designs of things to come."
© Copyright IBTimes 2023. All rights reserved.