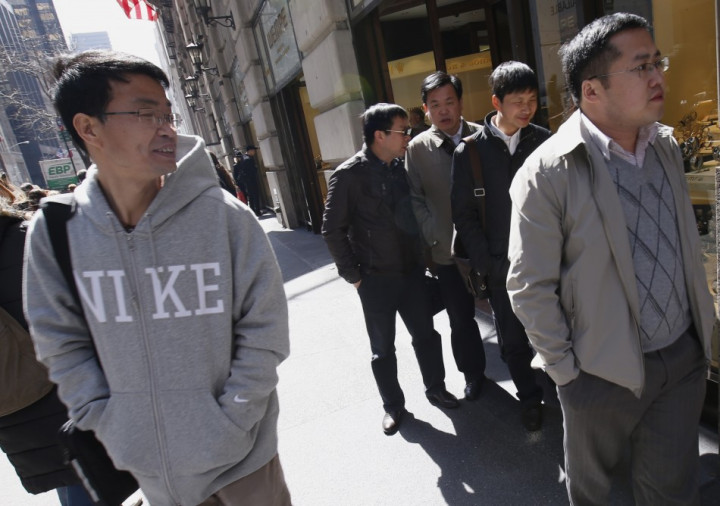 John Lewis' director Andrew Murphy will head a campaign, which is designed to ease visa restrictions for Chinese visitors, in order to take advantage of the vast amounts of cash that China's tourists spend when abroad.
Murphy was named the chairman of the UK China Visa Alliance (UKCVA), an industry group working towards streamlining tourist visa process, in order to increase the flow of Chinese people into the country.
The coalition represents more than 950 British retailers, including Burberry, Harrods and Mulberry, and other campaigns. It was founded by New West End Company, London First, Walpole British Luxury, Global Blue and the McArthurGlen Group.
Murphy is responsible for the operation, performance and profitability of John Lewis's 39 shops and for development and delivery of customer service at the company. He also leads on omnichannel development and new shop development.
With the appointment, the group looks to bring a strategic outlook to the campaign and build on the progress made so far on the goal.
Chinese Tourists and Retail Sector
The retail coalition has urged lawmakers to ease visa restrictions for China nationals in order to achieve meaningful improvements to visitor numbers to the UK.
Chinese tourists who want to visit the UK have to apply for a separate visa and have their finger prints taken at a centre in China. Meanwhile, they can enter into 26 countries covered by the Schengen agreement with only one application.
At present, only 7% of Chinese visitors to Europe choose to get the two visas required to visit the UK as well as the other 26 countries, say the group.
According to a report by the United Nations World Tourism Organisation, the Chinese had overtaken the Germans as the world's highest spending tourists, with expenses totalling $102bn (£67bn, €77.8bn) on trips abroad.
In March this year, China Confidential's report, titled Outbound Travel Flying High, said overseas travel for China's middle class will generate around $160bn (€122bn, £106.5bn) in total spending, a 34% increase from last year.
Nearly half of that total, the report said, could be spent on consumer goods.
However, Britain currently only receives 1.3% of the total global Chinese visitor spending.
"The Chinese consumer is by far the largest spender among overseas visitors to the UK, and that spend is a vital area of growth if we are to remain globally competitive as a visitor destination," Murphy said in a statement.
"Whilst incremental steps have been taken, the UKCVA believes more must be done by the Government to ensure that the UK attracts its fair share of Chinese visitors, levelling the playing field with other European countries."
France attracts eight times more Chinese visitors than London, according to the group.
Since its formation in July 2012, the coalition asked for simplifying visa application with a "single drop off point" for both Schengen country and UK visas.