China Needs to Improve its Crisis Management, States Defence Chief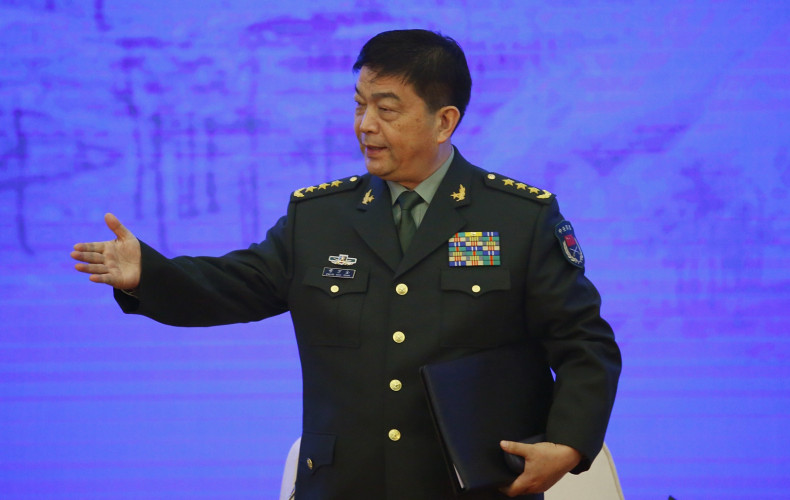 China's defence minister has said the region needs to improve its crisis management capabilities, amid heightened tensions over territorial disputes in Asia-Pacific waters.
Fears over China's expansionism in the South and East China seas has pushed some of its neighbours to seek stronger ties with the United States in recent months.
China's leadership wanted peace but would not forget lessons from its past, China's defence minister Chang Wanquan told a security conference.
"We call further strengthening of dispute management procedures to improve our ability to cope with crises," Chang told the event in Beijing, as cited by Reuters news agency. "Disputes should be resolved through negotiations with full respect to historical facts and international law."
"China has learned a bitter lesson from its wretched history," he said, adding that the country was "exploring the possibility of opening a defence hotline" with regional powers.
Beijing claims almost all of the South China Sea for itself, bringing it into conflict with Vietnam, the Philippines, Malaysia, Brunei and Taiwan who have competing claims.
A dispute between China and Vietnam in the summer escalated after China moved an oil exploration rig into waters also claimed by Hanoi. The move prompted maritime clashes close to the Paracel island chain and resulted a wave of anti-China riots across parts of Vietnam that resulted in a number of deaths damage to businesses.
The South China Sea waters are thought to be rich in minerals.
Meanwhile, China's relations with Japan have also been strained in recent years, over a territorial dispute in the East China Sea and the legacy of Japan's wartime occupation of China.
China's President Xi Jinping and Japan's Prime Minister Shinzo Abe held their first talks since Xi came to power at the Apec summit this month, in a bid to boost relations.