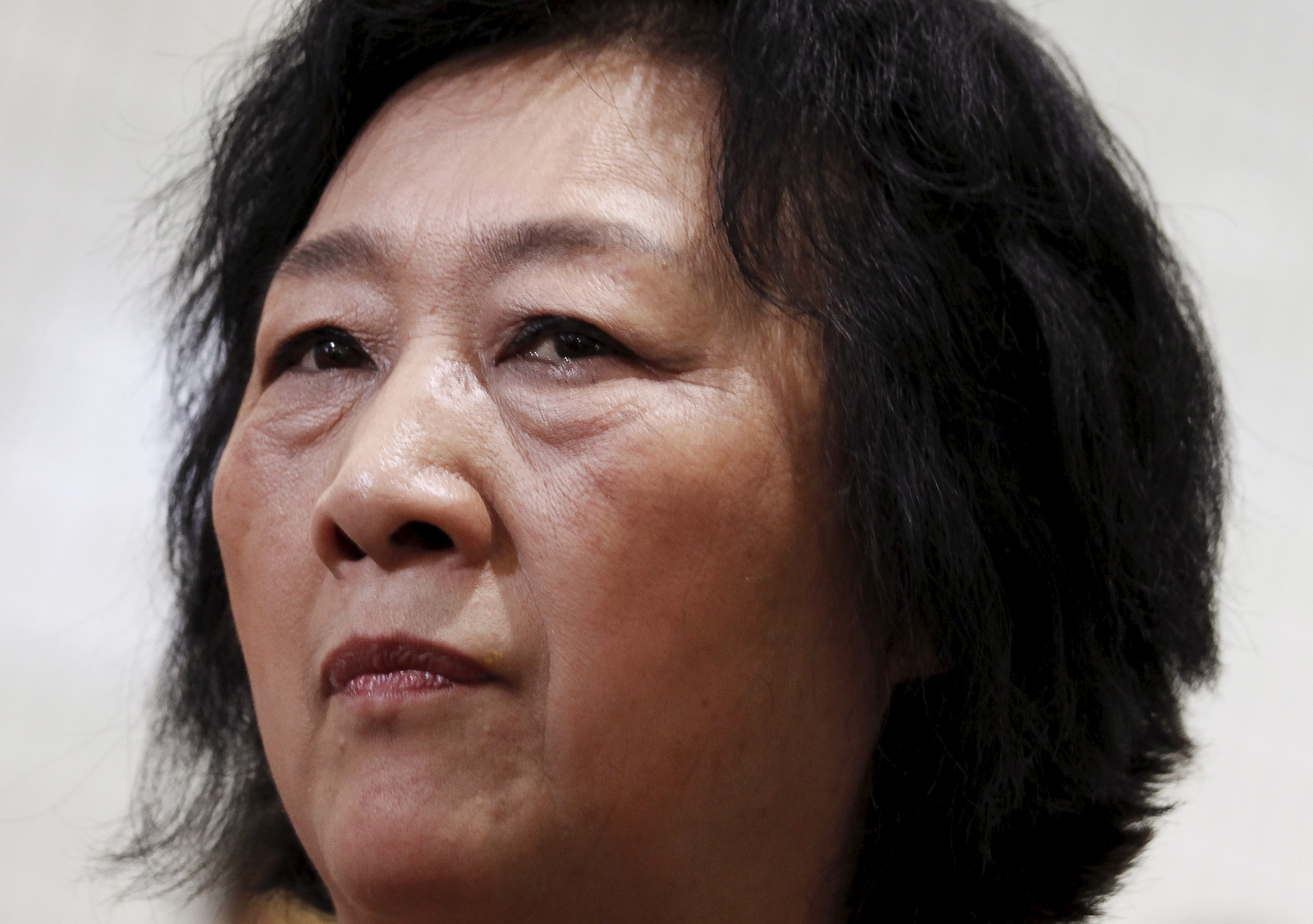 Veteran Chinese journalist Gao Yu, 71, has been sentenced to seven years in prison for leaking "state secrets" to a foreign website.
Gao had "illegally provided state secrets to foreigners", Beijing's No 3 Intermediate People's Court ruled on Friday (17 April) in a closed-door hearing held under tight security.
Shang Baojun, one of her lawyers, expressed disappointment with the verdict and said they would appeal.
Gao has denied the accusation.
While not confirmed, it is believed that the court was referring to a Communist Party strategy paper known as "Document No 9" detailing the curbs and restrictions on the spread of western style democracy, civil society and press freedom which the party considers a threat to its rule.
Media sources said the leaked document was simply an inner party memorandum that could not be regarded as a state secret.
Rights groups have denounced the sentence. Amnesty International called it "an affront to justice". Chinese groups called it an attack on the freedom of expression.
According to media advocacy group, the Committee to Protect Journalists, Gao is one of 44 Chinese journalists behind bars.
Gao has been jailed twice in the course of her work as a journalist in China, including six years for revealing state secrets in 1993. These included a speech by the president, Jiang Zemin.
Gao had been arrested last April in the lead up to the 25th anniversary of the Tiananmen Square crackdown, following which she appeared on state television network CCTV with a forced confession of having made a mistake.
Before her arrest last year she had told Fairfax Media that she had merely used two quotations of Deng Xiaoping picked from a Taiwan newspaper.
The quotes from Deng saying "the West has lots of conflicts" and "the world is not at peace after the Cold War" were construed as state secrets.
The latest arrest is seen by Chinese activists as efforts by the leadership to silence all debate.