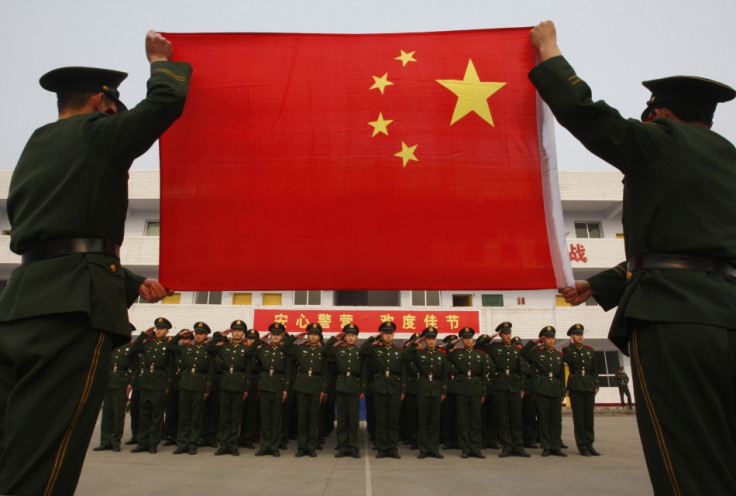 Democracy has in the last few months seen its popularity soar in all corners of the planet. With Egypt and Tunisia both managing to chase their dictators out of town and Gaddafi still insisting that Libya is the only democratic country on the planet, masses and leaders alike have been fighting to grab a piece of the democratic pie. Last week it was the turn of rising giant China to take us all by surprise as the country made a push for democracy...in the IMF.
Is the concept of democracy, so long associated with the West alone, finally about to spread and be universally applied, even in autocratic China?
After taking a closer look at the situation it seems that people can be reassured, there is no need to panic yet as China is still in the trenches, ready to fight hard for its right to non-democracy.
It all started last week when Ms Christine Lagarde, the French finance minister was cited as a possible replacement for ex IMF chief and alleged sex criminal, Dominique Strauss-Kahn. As European leaders started to back up her application and with confirmation that she was interested in the position leading to an official application, in just two weeks since the vacancy arose she is beginning to look like a shoe-in.
As always with politics, when France thought that it could now continue with its 34-year old tradition of dominating the IMF, China came out with a statement that left many people speechless. The words used by the Chinese authorities were clear and not overcomplicated, but the fact that China and democracy were now sitting side by side sounded somehow like a bit of an oxymoron.
Apparently the Chinese foreign ministry did not intend to cause a fuss but rather just wanted to reiterate that the decision should be based on "openness, transparency and merit, and better represent emerging markets and better reflect changes in the world economic structure".
"China has noted that relevant countries have nominated some candidates for the position of IMF managing director," the ministry said.
"China hopes that all parties would come to a decision through democratic consultation based on the above-mentioned principle."
It is indeed unfortunate that the IMF has ever only been presided by European leaders and the argument advanced by emerging countries is both valid and relevant. On the one hand we have Europe who insists on the position being given to an EU leader due to the fact that the financial institution policies and funds will heavily be directed towards the old continent following an economic crisis that has deeply affected many of its members. On the other, we have developing countries that do not hesitate to point out that the argument advanced by Europe is an attempt to cling on to the presidency that for years has focused on Europe rather than the developing world.
The hypocrisy of Europe is still however not quite on the same scale as that of China. Just over a year ago Mr Li Fei, the deputy director of the legislative affairs commission under the Standing Committee of the National People's Congress (NPC) and one of China's top legislators said, "Different countries have different election rules and a socialist China won't follow Western election campaigns."
Pondering on China's new attitude and trying to understand how the country shifted from an anti-Western-liberal democratic attitude into taking a "lets respect democratic processes" stand, I suddenly realised that maybe what the country had been trying to say throughout the years was simply that it was willing to fight and push for democracy and rights everywhere but in China.
It seems bizarre that China should be pushing for better democratic processes in the IMF while carrying out serious violations of human rights on its own soil on a daily basis. According to Amnesty International, "an estimated 500,000 people are currently enduring punitive detention without charge or trial, and millions are unable to access the legal system to seek redress for their grievances. Harassment, surveillance, house arrest, and imprisonment of human rights defenders are on the rise, and censorship of the Internet and other media has grown. Repression of minority groups, including Tibetans, Uighurs and Mongolians, and of Falun Gong practitioners and Christians who practice their religion outside state-sanctioned churches continues. While the recent reinstatement of Supreme People's Court review of death penalty cases may result in lower numbers of executions, China remains the leading executioner in the world."