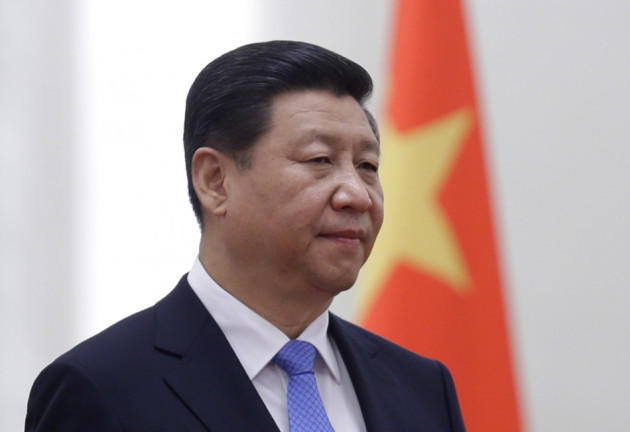 Chinese President Xi Jinping is planning to strengthen his position in the country with the appointment of a string of allies in key posts in the Communist Party, the government and the military.
Reuters citing three separate sources with ties to the leadership reported that Xi plans to promote his well-wishers in coming months as part of a reshuffle at the party, the government and the military.
Xi, who is also party and military chief, will also counter opposition to his reforms unveiled at the third plenum of leaders with the move, according to the sources.
China's leaders unveiled a series of bold reforms over the weekend in order to optimise fiscal transparency and overall budget management.
On 15 November, the leadership of China issued a decision on the proposal to deepen reforms in the country, which was approved at the close of the Third Plenary Session of the 18th Communist Party of China Central Committee, ended on 12 November.
In general, the country aims at developing socialism with Chinese characteristics and pushing on with modernisation of its governing system and capabilities through the reforms.
"With the third plenum over, Xi will promote his men to work with him and implement his policies and the reforms," Reuters quoted one of the sources as saying.
Li Zhanshu, one of Xi's closest allies, is likely to replace Han Zheng as party boss in China's business capital Shanghai, according to the sources.
Han Zheng would go to Beijing, a souce told the news agency. He is likely to be named to a senior role in the reform committee that will be set up to oversee the reform process.
Both Li and Han are members of the party's decision-making 25-member Politburo and they would be promoted to the seven-member Politburo Standing Committee during the next party congress in 2017, the sources said.
The appointments are expected in the run-up, during or just after the annual full session of parliament next March.
Shanghai Free-Trade Zone
In his role, Li would oversee the development of the Shanghai free-trade zone as a priority task.
China opened a pilot free trade zone in its commercial hub Shanghai on 29 September, after announcing the plan in July.
The area that will initially span 28.78 square kilometres in the Pudong New Area of Shanghai would have eased rules for multinational companies to do business. The special economic zone may later be expanded to cover the entire Pudong district with 1,210.4 square kilometres of land.
In the area, 18 industries will be liberalised for foreign players. The industries that were previously restricted to Chinese companies or joint ventures include travel, theatre, banking, brokerage, telecommunications, health insurance and video game gadgets.