China: Xinjiang capital Urumqi bans burqas amid fear of Islamic extremism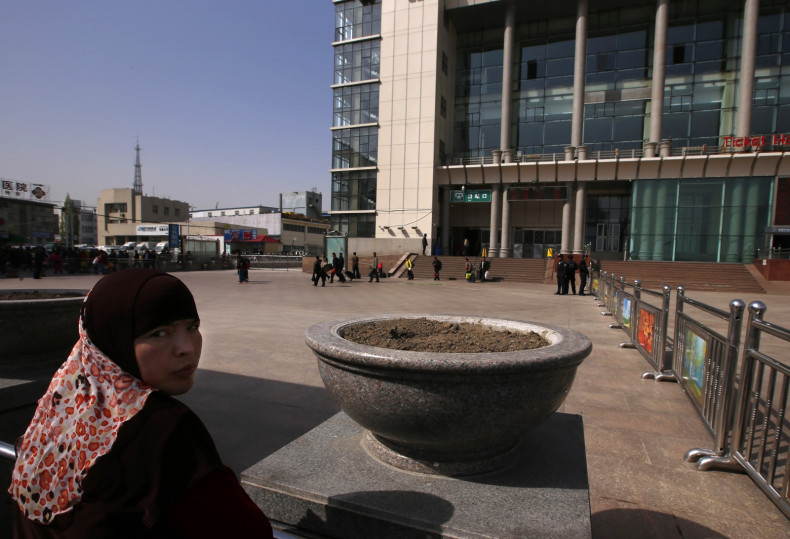 The capital of the Chinese region of Xinjiang, beset by unrest, has outlawed the wearing of veiled Islamic robes in public in a bid by Beijing to counter Islamic extremism, authorities have revealed.
The local authorities of Urumqi "considered and adopted 'Regulations for the banning of wearing of burqas in public areas of Urumqi", reported the Sina web news portal, the official website of the Xinjiang government.
The law will take effect and be formally announced after being reviewed by the Xinjiang parliament's Standing Committee, according to website Tianshan.net.
Xi Jinping, the leader of the Communist Party of China (CPC), said earlier this year that the region was on the "frontline" of the country's counter-terrorism efforts and the maintenance of "social stability" following a number of attacks which left hundreds dead.
Experts believe that the ban will now turn the headgear into popular symbols of resistance and potentially lead to more unrest in a region already dealing with a deadly Islamic insurgency.
"The Party has drawn a one-to-one link between these styles of head, face and body covering and religious extremist thought and violence," James Leibold, an expert on China's policy towards ethnic minorities, told Reuters.
"It's a very crude and counterproductive way of trying to deal with the problem of terrorism."
Xinjiang has been beset by unrest from separatist Uighur Muslim groups in recent years. The separatists resent Chinese control and changes to their traditional way of life. Many are urging the creation of an independent state called East Turkestan.
The Uighurs speak Turkic and follow a moderate form of Islam but some have adopted more radical strands of Islam found in Saudi Arabia and Afghanistan. Xinjiang has a population of approximately 10 million Uighur Muslims.