Chinese Teens Sentenced to Death over Xinjiang Imam Juma Tayir Murder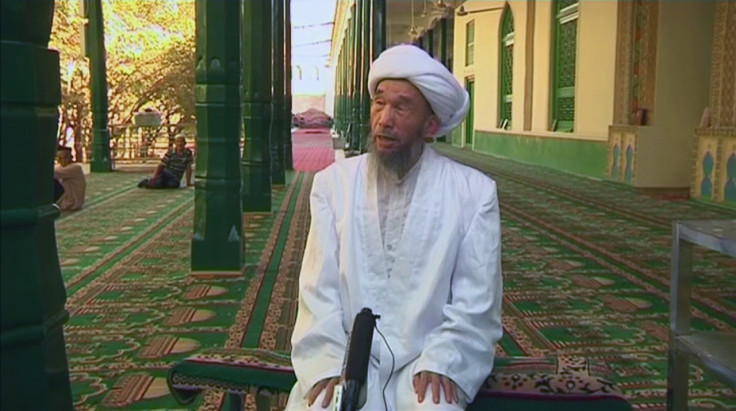 A Chinese court has sentenced to death two teenage suspect Islamists over the brutal killing of a prominent pro-Beijing imam in the restive western region of Xinjiang.
Judges believe Gheni Hasan, 18, and Nurmemet Abidilimit, 19, were part of an extremist group responsible for an axe-attack against Juma Tayir, a religious leader in the predominantly Muslim region.
Tayir, 74, was the government-backed chief imam of China's largest mosque, the Id Kah Mosque in Xinjiang's Kashgar district, near Pakistan.
He was hacked to death upon leaving the religious site by three suspect Islamist militants in July.
Abidilimit, who authorities believe was one of the attackers, was arrested in the manhunt that followed the murder, during which another two suspects were shot dead by police.
Hasan was separately held a few days later.
According to Kashgar Intermediate People's Court, Hasan led a gang that "was influenced by religious extremism and trained its members to murder patriotic religious figures," Xinhua news agency reported.
Judged ruled he and Abidilimit shall face execution on charges of forming and leading terrorist groups and murder.
Another alleged gang member, Atawulla Tursun, was handed a life sentence for taking part in terrorist groups and murder.
Xinjiang has been beset by unrest from separatist Uighur Muslim groups over the last few years.
The Uighurs complain they are discriminated against by Chinese ethnic Han migrants who have flooded into the region in recent decades and resent Chinese control and changes to their traditional way of life.
Many are urging the creation of an independent state called East Turkestan.
© Copyright IBTimes 2023. All rights reserved.