China sentences to death eight Uighur Muslims for deadly bombings in Xinjiang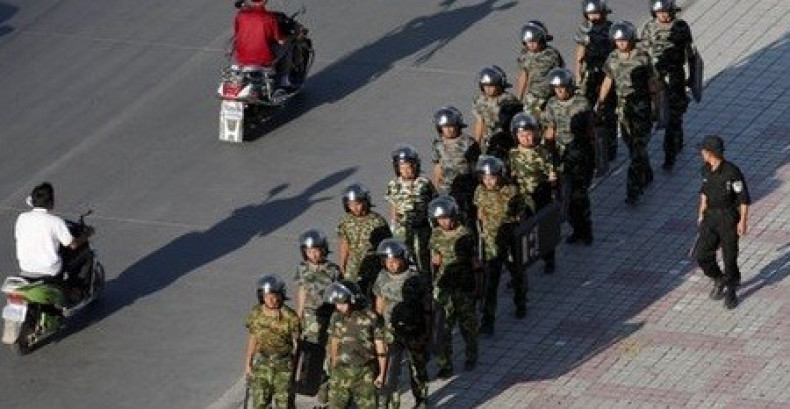 The Chinese government has sentenced eight people to death for their involvement in two attacks that killed at least 46 people, AP reported.
The two incidents occurred in the autonomous region of Xinjiang, northwestern China, home to the Uighur Muslims minority.
The first attacked occurred on 30 April, when three people, including two attackers, were killed in an explosion at a train station in Xinjiang's capital Urumqi.
About three weeks later, four men drove two SUVs through a crowded market in central Urumqi and tossed explosives out of car windows, killing themselves and 39 others.
Beijing has accused Uighur separatists of having carried out the attacks, but critics say the minority is subjected to discrimination by the Chinese government.
The Uighur Muslims are a Turkic ethnic group living in Eastern and Central Asia. They demand autonomy from Chinese rule and an end to state suppression of their religion.
China accuses Uighur militants of waging a violent campaign for an independent state; however, Beijing is often accused of exaggerating Uighurs' extremism to justify its religious crackdown on the Muslim minority.
Clashes between Uighurs and Chinese people have already occurred in the past. In July 2009 violent conflicts between the Han Chinese and the Uighur erupted, killing nearly 200 people in Urumqi.
Following the attacks in April and May, China is believed to have agreed to provide free high school education in southern Xinjiang, which has the highest concentration of Uighur people, and promised employment for at least one member of each household.