China's exports in August dropped 5.5% in US dollar terms, compared to expectations for a 6% fall year-on-year. Imports for the month fell by 13.8% in dollar terms, compared with forecasts for a decrease of 8.2%.
The figures mean the country's trade surplus has risen to CN¥368bn (£37.8bn; €51.5bn; $57.8bn) from CN¥263bn in July, data from China's General Administration of Customs showed. Dollar-denominated exports and imports fell 8.3% and 8.1%, respectively, in July. Recent economic data from the mainland has shown China's economy is losing momentum.
"China is set to miss its export growth target for this year, and there will be no help from the external demand side for economic growth," Liu Xuezhi, analyst at Bank of Communications, told Bloomberg. "China's modest yuan devaluation has yet to show any effect on exporters."
In yuan terms, overseas shipments fell 6.1% year-on-year while imports were down 14.3%.
Tianjin blasts
Analysts at Goldman Sachs said there was additional pressure on China's export industry in the wake of the deadly explosions at Tianjin port on 12 August that killed over 150 people. "External demand probably weakened. The explosion in Tianjin port further added some negative impact (though we expect this impact to be short-lived) on both imports and exports," they were quoted as saying by Bloomberg.
Fears over China's slowing economy have sent the mainland's financial markets on a steep downward curve in recent months, with Chinese equities losing almost 40% of their value since June. Beijing has devalued its currency, cut interest rates and pumped billions into the stock market to revitalise its economy, but none of those measures have managed to ease investor concerns on flagging growth.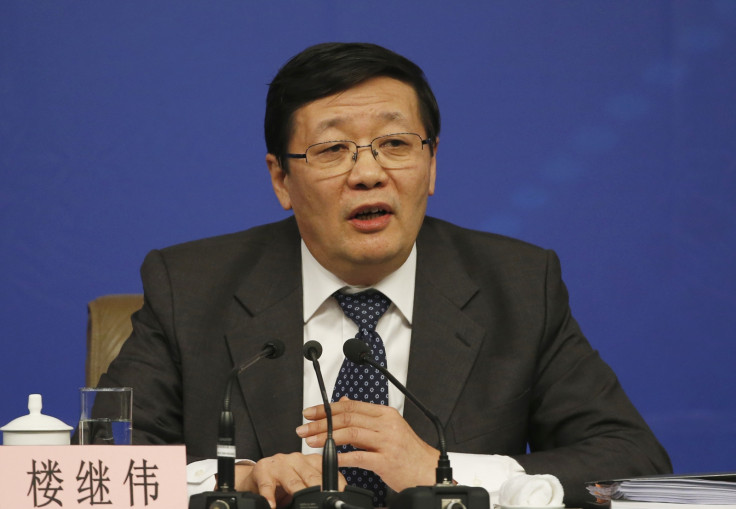 On 7 September, Beijing revised down its economic growth for 2014 to 7.4%, from 7.5%, due to lower-than-estimated output in the services sector. Chinese Finance Minister Lou Jiwei has said the world's second-largest economy is likely to expand at an annual rate of 7% over the next four years.