China's sole aircraft carrier, the Soviet-built Liaoning, has sailed out of the Taiwan Strait on Thursday (12 January) morning, People's Liberation Army Navy spokesman Liang Yang said.
Liang added that Liaoning warship returning from routine exercises in the disputed South China Sea had "meticulously operated" during the navigation of the Strait. In a statement on the Chinese Defense Ministry website, Liang said, "a naval formation consisting of aircraft carrier Liaoning on Thursday passed through the Taiwan Strait en route to the South China Sea for drills and tests."
Beijing has maintained that the warship was on an exercise to test weapons and equipment in the South China Sea adhering to the international law.
Meanwhile, responding to the latest incident, Taiwan said that the carrier group did not pose a threat to the territory. It also stated that the Chinese ships did not enter its territorial waters but they did sail into its air defence identification zone.
The development comes a day after Taiwan scrambled fighter jets and navy ships to shadow the carrier group through the narrow waterway separating China from the self-ruled island.
The tensions between the two sides have reached new heights in the recent months as Beijing is suspicious that Taiwan President Tsai Ing-wen wants formal independence from China.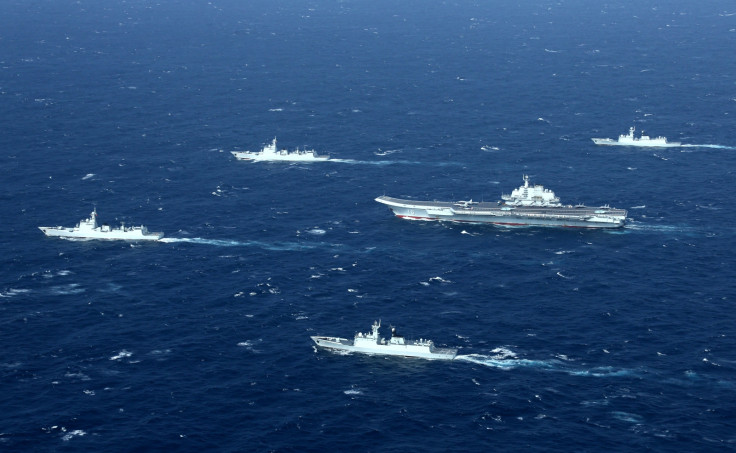 China has claimed control over Taiwan since 1949 when Mao Zedong's Communists drove Chiang Kai-shek's defeated Nationalists to the island.
The latest drills by the Chinese warships have threatened Taiwan as well as other neighbours too given the long-running territorial disputes in the South China Sea. China claims most of the energy-rich waters of the South China Sea, through which about $5 trillion in ship-borne trade passes every year. Neighbors Brunei, Malaysia, the Philippines, Taiwan and Vietnam also claim their rights.