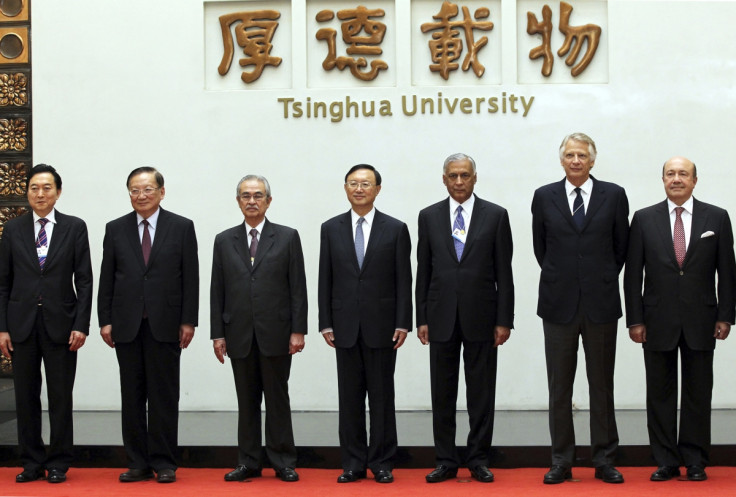 China's state-backed Tsinghua Holdings has agreed to buy a 15% stake in US-based data storage company Western Digital for about $3.78bn (£2.51bn, €3.40bn)
The deal, which will be facilitated through Tsinghua-owned Unisplendour, is expected to close by the first quarter of 2016. Unisplendour will buy Western Digital shares at $92.50 each, a 33% premium to the stock's closing price on 30 September. Unisplendour's shares would be subject to a five-year lock-in period.
Western Digital said it would use proceeds of the deal to pursue growth initiatives and strengthen its balance sheet. "We think the cash infusion bolsters WDC's already strong balance sheet," Amit Daryanani, an analyst at RBC Capital Markets, said.
In 2012, Western Digital had bought Hitachi's hard-drive unit but had to keep both the entities separate due to pending approvals from China's Commerce Ministry. This deal could strengthen its ties with the Chinese government which, in turn, could help it consummate the Hitachi unit merger, Anand Srinivasan, an analyst with Bloomberg Intelligence, said.
While Unisplendour would get the right to nominate one representative on Western Digital's board, that person will not be involved in sensitive matters or in matters relating to government contracts or sales. Also, Western Digital's intellectual property will not be controlled, owned or managed by the Chinese, the company said in the statement.
Western Digital said the deal was not expected to be reviewed by the US Committee on Foreign Investment because it only represents a minority stake but that it would still notify the committee "out of an abundance of caution". Tsinghua was earlier considering acquiring Micron Technology. However, the deal has not yet materialised due to national security concerns. It is also in the process of buying a 51% stake in the data-networking business of Hewlett-Packard's Chinese division.
Tsinghua Holdings is a fully state-owned corporation, solely invested by Tsinghua University, with a very wide range of subsidiaries in the technology industry in China. Unisplendour was merged into Tsinghua Holdings when it was created in 1988 and now appears to be another conglomerate, doing everything from operating a hotel at the East Gate of Tsinghua University to doing large-scale software development, constructing infrastructure for highways, and producing scanners, laptops and digital cameras, according to Wikipedia.