This year marks the 70th anniversary of the end of the Second World War. The Soviet Union (made up of 15 republics) and its allies defeated Nazi Germany in May 1945 after a long, bitter conflict. More than 20 million Soviet citizens were killed in the war.
Reuters photographers took portraits of Soviet army veterans, mostly now in their 80s and 90s. They photographed one veteran in each of the 15 former Soviet republics, and they are presented in this gallery alongside archive pictures of them in uniform during the war.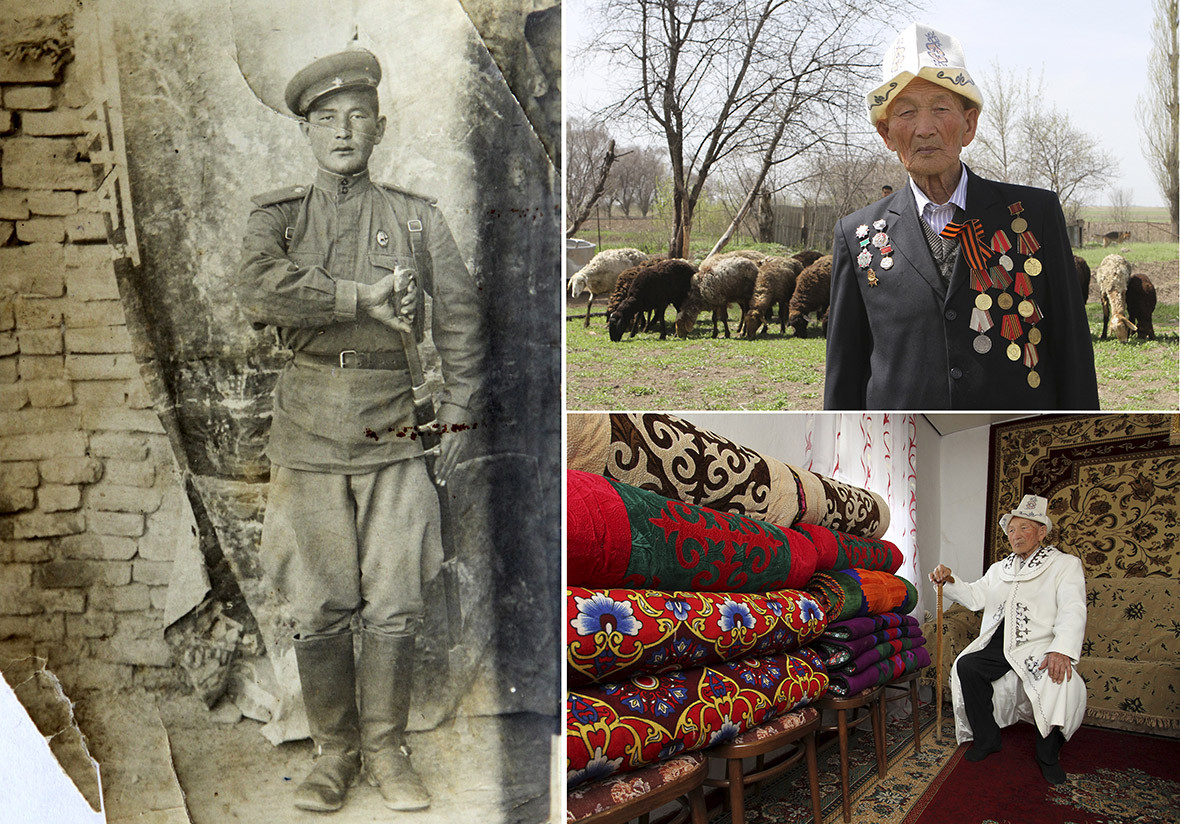 Reuters photographer Grigory Dukor explains: "We decided to use that opportunity to show Red Army veterans from 15 former republics and in the process give a snapshot of the different habits, traditions, nationalities and countries which made up the Soviet Union until its break-up in 1991.
"We found several veterans who were happy to take part. However due to their age not everyone was in the best shape physically. As for the veterans we did find and who were well enough to take part, they were shy to start with and some of them took a bit of persuading to have their images captured. 'Why a photograph of me?' they asked."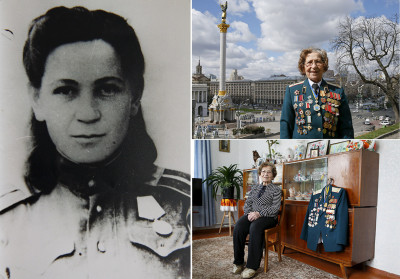 Dukor continues: "Many of the veterans didn't want to talk in too much detail about their experiences during the war.
"Boris Runov didn't want to be photographed in Red Square wearing his medals. Only when photographer Sergei Karpukhin explained to him that he would be the only veteran from Russia did he agree.
"When Sergei arrived with Mr Runov in Moscow's Red Square, it was closed to all visitors. Sergei explained to the federal security guards why they were there. The security people looked at the veteran decorated with military honours and they let them walk in and have his photos taken.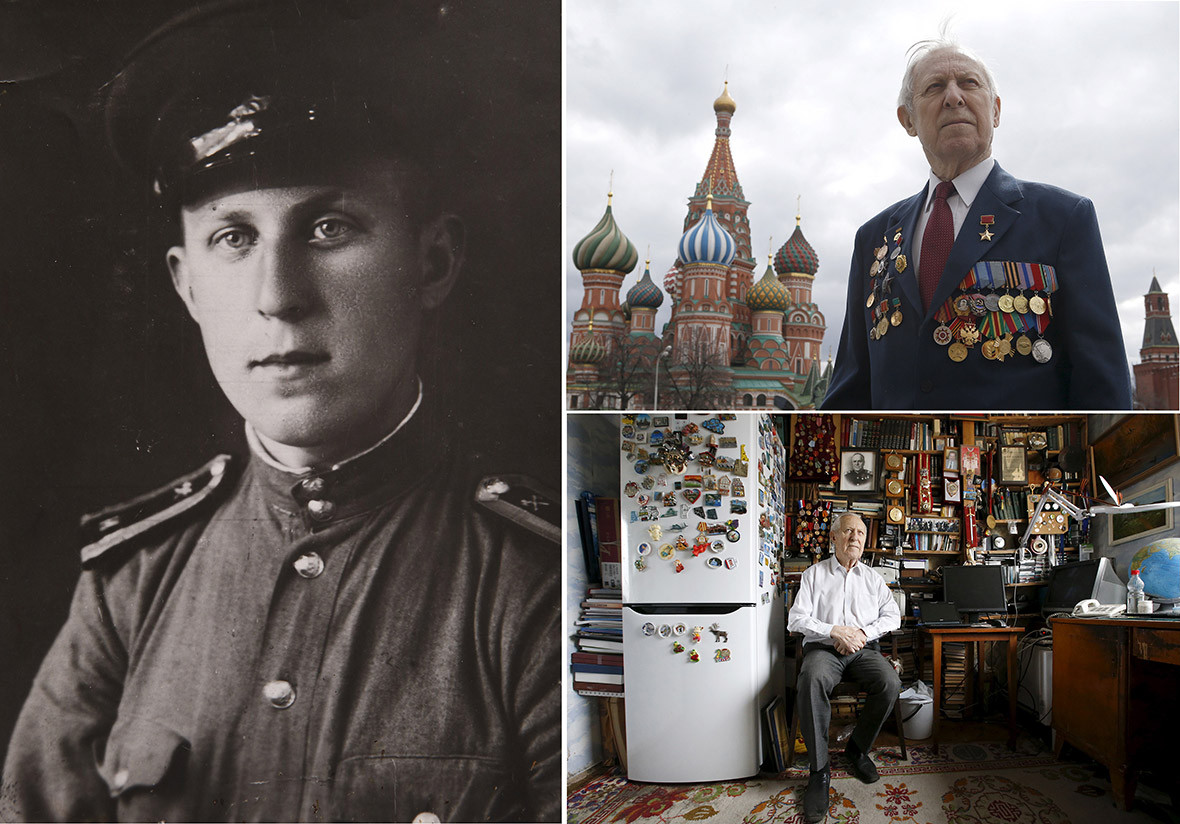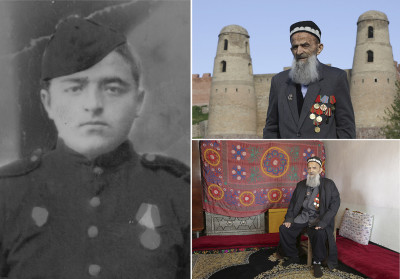 Another Reuters photographer, Maxim Zmeyev, took portraits of five former Red Army soldiers wearing historical uniforms and representing five different branches of the Soviet armed forces who fought against Nazi Germany in World War Two.
Russia will mark the 70th anniversary of the end of the war with a huge Victory Day parade in Moscow on Saturday 9 May.