China has vowed to strengthen its economic and diplomatic cooperation with Russia, in the wake of sanctions imposed by the West in response to the Ukraine crisis.
At a meeting of the National People's Congress, China's foreign minister Wang Li told reporters that Russian and Chinese ties were based on "mutual need", reports AFP.
"The practical cooperation between China and Russia is based on mutual need, it seeks win-win results and has enormous internal impetus and room for expansion," he said.
The announcement comes as declining oil prices and western sanctions hit the Russian economy hard, with the ruble experiencing unstable rises and drops in value, and the Kremlin searching for new stable markets.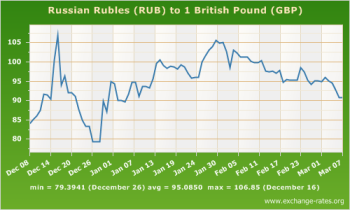 As permanent members of the UN Security Council, Russia and China have cooperated on a range of diplomatic issues, including Syria, and Beijing is believed to be keen to secure supplies of Russian oil and gas.
The two countries would "continue to carry out strategic coordination and cooperation to maintain international peace and security", announced Wang.
Russia and Chinese trade totalled $95.3bn (£63.3bn) last year, and Wang said that the two sides would "work hard" to increase trade between the countries to $100bn (£66.5bn) in 2015, strengthening economic cooperation in the oil and gas, nuclear power and finance sectors, including the construction of new Russian gas pipelines.
Wang said the countries would engage in joint development and research on long-range wide-body passenger jets, work together to develop Russia's far eastern region, and to build high-speed rail links between the countries.
Last November, Russia and China signed a $400bn gas deal, and Russia is building closer ties with Asian countries including India, Japan and South Korea as it searches for new markets.