On 7 May 1945, Germany signed an unconditional surrender at Allied headquarters in Reims, France, to take effect the following day, ending the second world war in Europe. In this gallery, we look back at VE Day and the events leading up to Germany's surrender.
On 30 April 1945, with Soviet troops laying siege to Berlin, Adolf Hitler and Eva Braun retired to their bunker beneath the Chancellery. Both committed suicide and charred remains, believed to be theirs, were found in a nearby bomb crater. It was the end of the Third Reich, which Hitler claimed would last 1,000 years.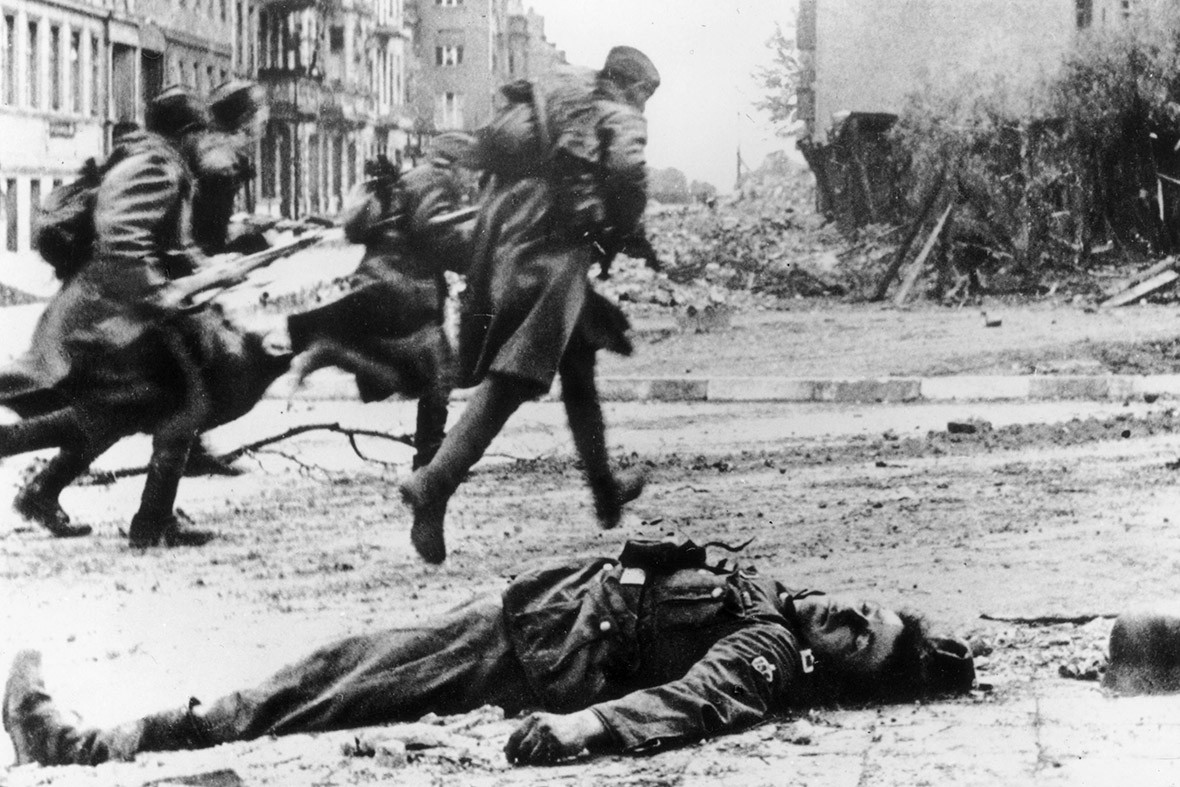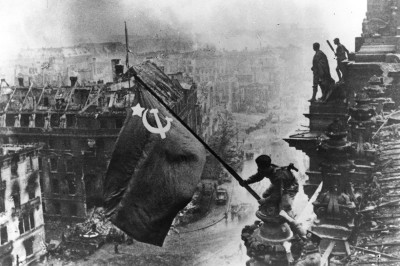 By the time he had been defeated, Hitler left behind the terrible legacy of concentration camps and his plans to exterminate the Jewish race. The Nazi attempt at genocide left more than six million dead with the Jews of Germany, Poland and the Soviet Union being the most numerous among the victims.
Up to 1.5 million people, mostly Jews, perished at Auschwitz during Nazi Germany's wartime occupation of Poland. It was the centrepiece of Hitler's "final solution" – the eradication of Jews across Europe.
The Nazis set up Dachau in March 1933, weeks after Adolf Hitler took power, to detain political rivals. It became the prototype for a network of camps where six million Jews were murdered, as well as Roma, Russians, Poles and homosexuals. More than 200,000 people were being held in the camp when US troops liberated it on 29 April 1945, two weeks after the British liberated Bergen-Belsen. Pictures of starved inmates and piles of bodies were among the first images the world saw of the Holocaust.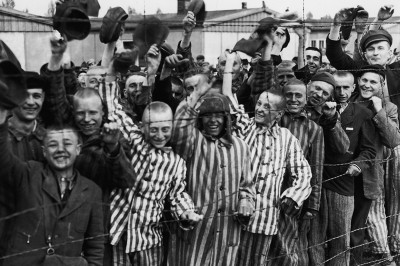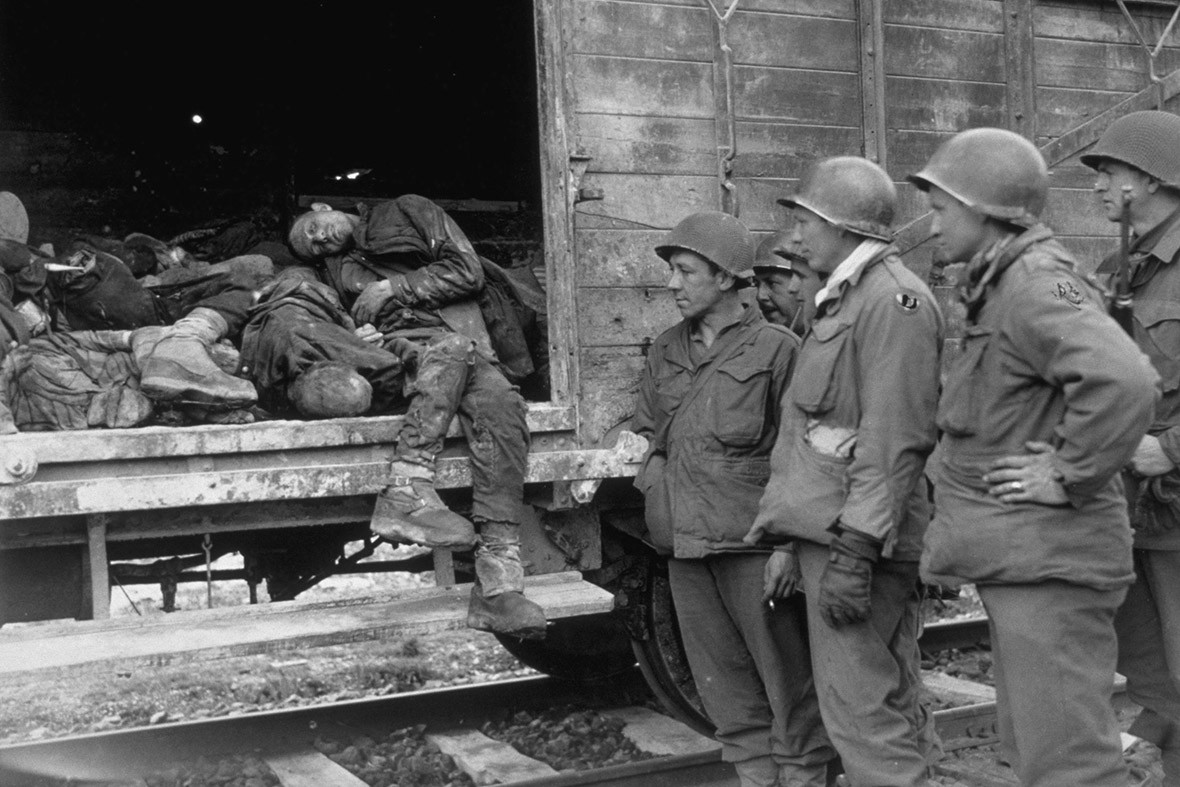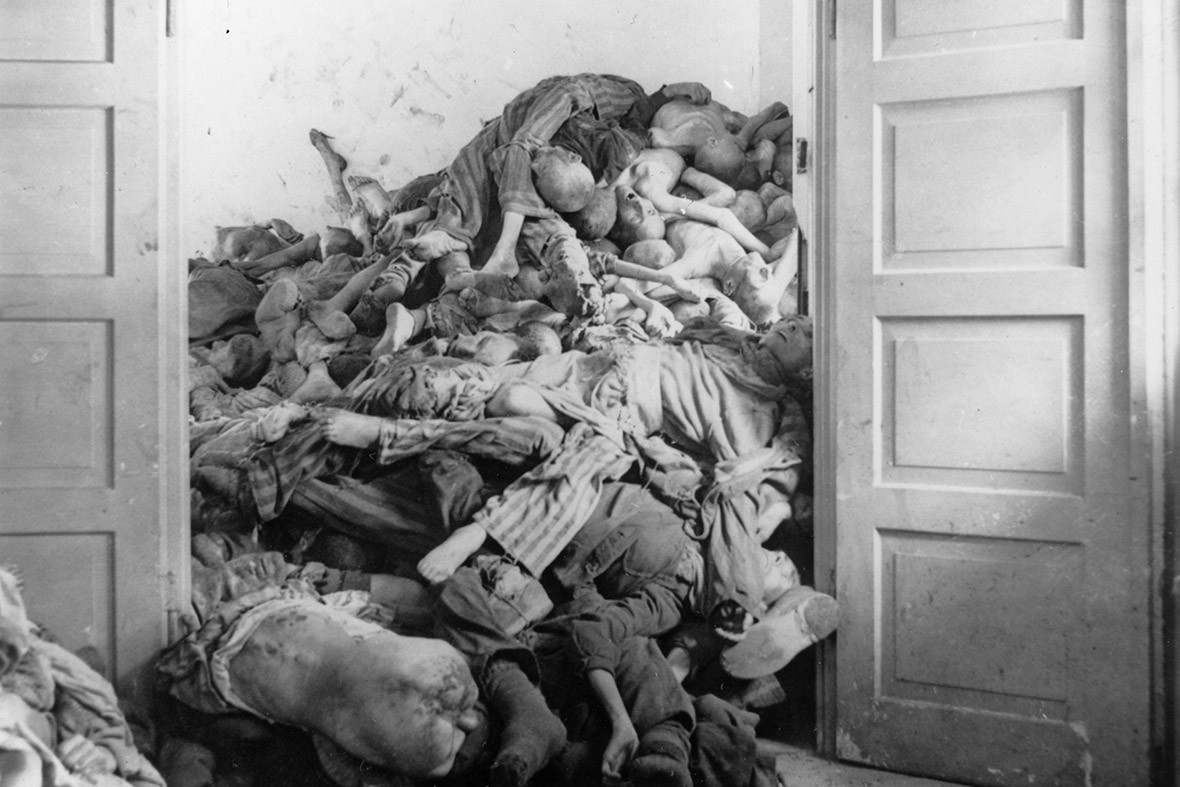 Germany's surrender was authorised by Hitler's successor, Reichspräsident Karl Dönitz. The instrument of military surrender was signed on 7 May in Reims, France and on 8 May in Berlin.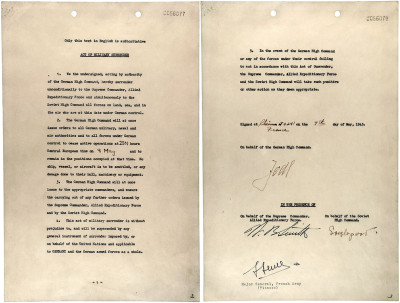 Throughout Europe, peace brought massive rejoicing. Released from the black-out and long hours in the war factories, the people of Britain swarmed out into the streets to celebrate.
In London, crowds gathered to hear Prime Minister Winston Churchill's radio broadcast, piped through loudspeakers in Trafalgar Square. They flowed up the Mall to Buckingham Palace, where King George VI and Queen Elizabeth, accompanied by Churchill, appeared on the balcony. Princess Elizabeth and her sister Princess Margaret were allowed to wander incognito among the crowds and take part in the celebrations.
That night, a giant "V" from two floodlights was created above St Paul's Cathedral – a symbolic gesture for a city that had spent years in darkness.