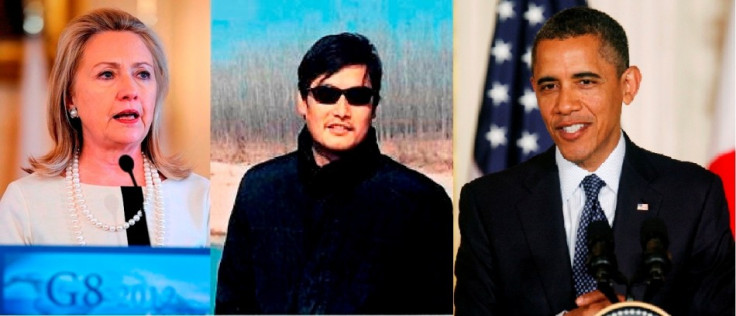 US President Barack Obama has refused to comment on Chinese dissident Chen Guangcheng's stay at the US embassy after he escaped from house arrest.
While asked about reports on the blind activist's whereabouts Obama said: "Obviously I'm aware of the press reports on the situation in China, but I'm not going to make a statement on the issue," CNN reported.
President Obama also refused to be drawn on whether the US would provide asylum for the Chinese activist.
"What I would like to emphasise is that every time we meet with China, the issue of human rights comes up. It is our belief that not only is that the right thing to do, because it comports with our principles and our belief in freedom and human rights, but also because we actually think China will be strong as it opens us and liberalises its own system," Obama added.
Chen became famous in the late 90's for his protests against alleged forced abortions in China; he was later put in jail term on charges of organising mobs to disrupt traffic. Since his release in 2009, Chen had been kept under house arrest from which he escaped recently.
The Chinese dissident's side has made it clear that the activist does not want political asylum in any other country and only wants to stay in China.
"He was adamant that he would not apply for political asylum in any country. He certainly wants to stay in China and demand redress for the years of illegal persecution in Shandong and continue his efforts for Chinese society," Reuters quoted Guo Yushan, one of Chen's key helpers, as saying.
Clearly setting the agenda for Secretary of State Hillary Clinton ahead of her visit to China, this will likely overshadow the economic talks between the nations.
Although neither Clinton nor Obama have spoken publicly about the blind activist, Clinton indicated that she would be raising the issue during her visit later this week.
"A constructive relationship includes talking very frankly about those areas where we do not agree, including human rights. That is the spirit that is guiding me as I take off for Beijing tonight and I can certainly guarantee that we will be discussing every matter including human rights that is pending between us," Reuters quoted Clinton as saying.
Expert opinion too is against the two sides locking horns over the issue. Kenneth Lieberthal, a China expert and a top adviser to Bill Clinton said: "The question in my mind is whether in China this turns into a political football in a very political season. I think it's more likely to be resolved than to turn into a political football, but you never can predict this stuff," reported AFP.