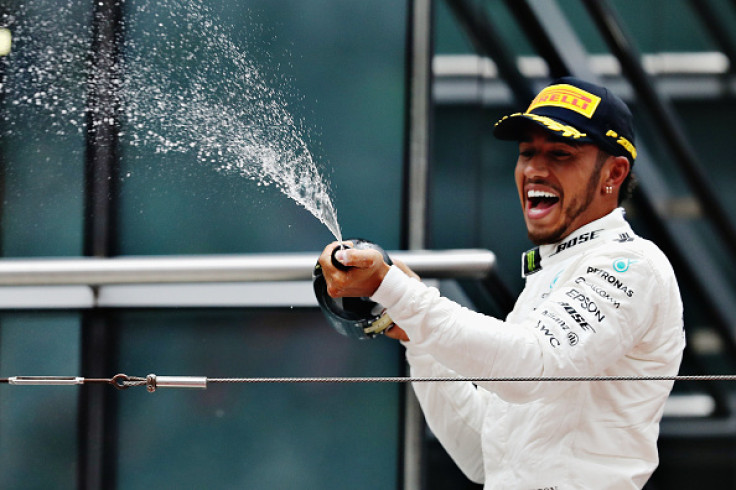 Lewis Hamilton brought Mercedes back to winning ways with a comfortable win at the Chinese Grand Prix in Shanghai on 9 April. Sebastian Vettel, who took pole position at the season opening Australian Grand Prix, had to settle for second place ahead of Red Bull's Max Verstappen, who took the final podium spot after a close encounter with teammate Daniel Ricciardo.
It was a very tense encounter between the two Red Bull drivers, with Ricciardo going all the way to scupper Verstappen's podium finish. However, when he realised he could not get to the podium, he locked up his tyres to keep Ferrari's Kimi Raikkonen at bay, who finished fifth. Mercedes' Valtteri Bottas, who finished third in Australia, finished the race in sixth spot, throwing the constructors Championship open in only the second race of the season.
Vettel was hindered by the deployment of safety cars owing to the second major crash suffered by Antonio Giovinazzi in as many days. On this occasion it was more of an incident where the Italian did not have to take the blame, as his car rammed into the pit wall.
Hamilton took a slender lead by the time the debris was cleared as the drivers behind him were making a push. Ricciardo, Raikkonen and Verstappen were pushing for superiority behind Hamilton, with the Red Bull driver showing immense guile to come up to second after starting the race in 16th spot.
Vettel was determined to get the lead on his team-mate, while Hamilton and Verstappen were going full steam to increase their lead up front and were clear by seven seconds at the end of lap lap 15. However, Hamilton had now built up speed and had taken the time to open up a discernible lead over the Dutchman, which went up to more than three seconds by lap 17.
With Hamilton keeping a safe distance up front, the race was left down to the remaining podium spots, where Vettel got the better of Verstappen, who had made a rare error in lap 29 by locking up his tyres and going wide into the turn 14 hairpin. This allowed the Ferrari driver to surge into second place.
Vettel tried his best to close out the gap but there was too much to do and too little time. Hamilton held off until the end to finish the race with a 6.2s advantage. With Verstappen and Ricciardo fighting for the final podium spot, they finished third and fourth respectively, and Raikkonen finishing fifth.
Bottas secured sixth a place with the second Mercedes, while Carlos Sainz did a remarkable job to finish the race in seventh spot with Toro Rosso, while Kevin Magnussen finished eighth. Force India's Sergio Pérez ended the race in ninth spot with his team-mate Esteban Ocon following in 10th.