Daniel Ricciardo is hoping Red Bull Racing can get back up to speed and challenge Ferrari and Mercedes in the upcoming Chinese Grand Prix on 9 April, but is not sure if that is possible owing to the difficult start to the season.
"Realistically, I'm not sure, but I hope this weekend in China if not at Bahrain," Ricciardo told IBTimes UK ahead of the race at the Shanghai International Circuit in China.
The Austrian team was way off pace during the season opening Australian Grand Prix with Max Verstappen – the highest placed Red Bull car – finishing over 30 seconds behind race winner Sebastian Vettel.
The 27-year-old, meanwhile, agreed with Lewis Hamilton and Felipe Massa's assessment about the difficulty in overtaking under the new Formula One regulations. The new cars are faster owing to the added downforce and wider tyres providing more grip, but the drivers are struggling to follow other cars which in turn does not allow for close racing.
The Australian four-time Grand Prix winner had a dreadful weekend at the season opening race in his home country after suffering reliability issues just prior to the start of the race. He started the race two-laps behind the rest of the field and then managed just 27 laps before his car came to a halt on the track.
"They [Massa and Hamilton] may be right. I haven't really done a race yet but I followed a few cars in Melbourne and did experience a little bit more difficulty to stay close. I hope it's not true but I fear it might be," the Red Bull driver added.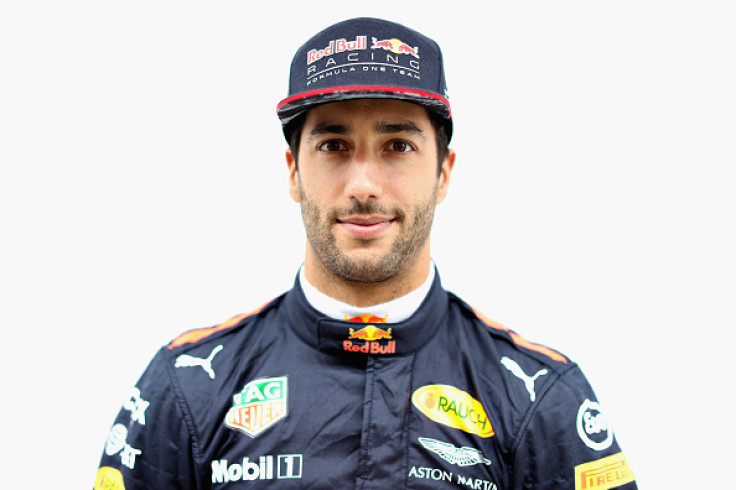 The 2016 first runners-up were expected to be Mercedes' closest challengers in 2017 after the regulations were modified to shift focus as much on aerodynamics as it has been on the power unit in the past three seasons.
The four-time constructors' champions have been known for their superior chassis designs in recent years, but this season they are behind the two leading teams. Ricciardo is hoping that if not in China, the team will be back up to speed by the time they arrive for the race in Bahrain scheduled for 16 April.