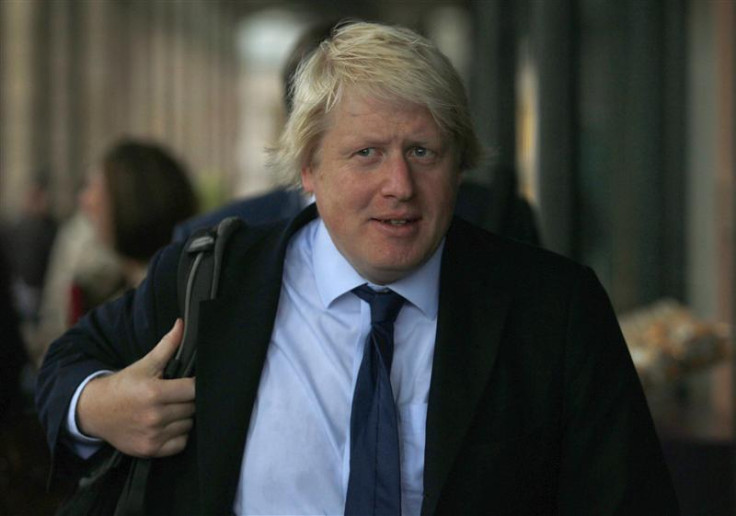 Mayor of London Boris Johnson has said he will be joining Sunday's Chinese New Year celebrations as they unfold in and around Chinatown and Trafalgar Square.
The festive parade will begin in Trafalgar Square and pass through Chinatown, before ending in Rupert Street at 11.30am.
Mayor Johnson and Chinatown President Stanley Tse will address the crowd of revellers at midday to begin the Dotting of the Eye ceremony, which "brings the dragons and lions to life".
An afternoon of music, dancing, acrobatics and, of course, dragon and lion puppets will follow the ceremony.
Johnson said: "'I am delighted to once again be supporting London's Chinese New Year celebrations, which each year bring an exhilarating burst of colour to the centre of town.
"Among the biggest outside China - reflecting our city's large and vibrant Chinese community - this fabulous event attracts people of all ages and from all walks of life.
"This year's festivities herald the Year of the Dragon, the mightiest of the signs, and are one of the first major events in a thrilling year for London.
"As we head towards the Olympic and Paralympic Games, there will be events and celebrations in every corner of the capital and with the Year of the Dragon's themes of passion, ambition and success, I can think of no better way to help kick off a year of amazing highlights and a summer like no other," the mayor added.
The famous Chinese New Year fireworks will begin at 5.40pm and will mark the end of the day's celebrations.
Informal celebrations will, however, continue well into the night, with restaurants and bars open late.