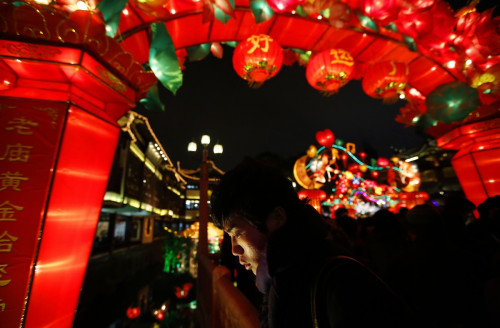 China's economic growth is set to be boosted by the raft of monumental social reforms the government has pledged for the next year.
According to Duncan Lawrie Private Bank research, the government's pledge to reform socio-economic conditions will make a profound impact in the new Chinese year.
"The extent of China's social reform is going to be a leading factor in identifying what investment opportunities there are in the country," said Dean Cook, investment research analyst at Duncan Lawrie Private Bank.
"As we enter the Year of the Horse, equine allusions will inevitably be drawn: will the economy fall at the next reform hurdle?
"At the Communist Party of China Party Congress in November last year, it became clear just how serious the Chinese administration is about reforming its economy and allowing it to be led by market forces rather than central government edict.
"However, as with most emerging markets, we must approach announcements about economic and social reform with a degree of caution. Given China's size, it cannot overhaul its long-established institutions overnight. However, the Discussion Document which followed the third plenary session has set a positive tone from which real change may occur.
In November last year, China unleashed a flurry of detailed economic and social reform plans in a bid to secure the country's future growth.
According to a document released by the Communist Party, following a four-day conclave of its top leaders, China said it plans to cut red tape by scrapping residency restrictions in small cities and townships, while also integrating urban and rural social security systems.
This includes the establishment of an exchange market for rural property rights transfers.
The country also pledged to accelerate capital account convertibility and push ahead with an environmental tax.
Among other economic reforms, China plans to set up a debt risk alert mechanism as well as standardising the way local and central government debt is managed.
Property tax and resource tax are also tipped to be accelerated.
It also said it aims to reform its one-child policy and close the controversial labour camp system which is aimed at "re-educating" people through manual labour.
"We have already begun to see reform of the one child policy which was adopted in eastern China's Zhejiang province this month, whereby a couple is now permitted a second child if at least one of the parents is an only child," said Cook.
"Clearly, this will take nearly two decades to have a beneficial impact on the workforce, but the direction of travel is a positive one."