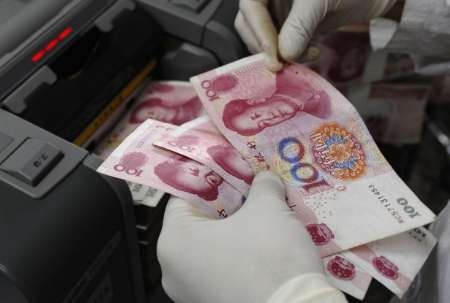 Western Union has warned British businesses that they will fall significantly behind in paying their bills if they don't get their China-based counterparts to cough up the cash before the start of Chinese New Year on 31 January.
The global business payments behemoth, Western Union Business Solutions, said that many UK SMEs forget that during the Chinese New Year and Spring Festival Golden Week Holiday no payment processing can be executed to China and Hong Kong.
"Renminbi payments continue to grow amongst British companies," said Jonathan Rees, UK Managing Director of Western Union Business Solutions.
"Businesses would do well to settle their renminbi (RMB) invoices before the New Year holidays in order to avoid potential late payment fees and broken contracts associated with set payment dates.
"Britons are not necessarily used to the concept of a week-long national holiday. It is therefore vital for companies trading in RMB to pencil the Chinese New Year period into calendars each year and plan wisely to ensure their cash flow is protected."
According to Office for National Statistics data, Britain's exports to China rose by 9.6% to £3.3bn (€4bn, $5.5bn) in the three months to November 2013 while imports from the country to the UK rose to a record £8.6bn.
"The UK economy is in a healthier position that many other Western markets," said Rees.
"Given the current value of sterling, now is the perfect time for Britain's smaller importers to capitalise on strengthening British economic conditions and look at their supply chains with international markets, China being no exception.
"Companies that adapt and work with their Chinese partners to take advantage of trade opportunities ahead of the holiday period will be well-placed to build good will and improve their business relationships."
In 2012, The Western Union Company completed 231 million consumer-to-consumer transactions worldwide, moving $79bn of principal between consumers, and 432 million business payments.