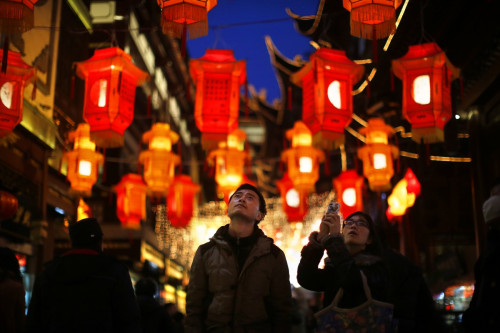 Chinese New Year 2014, the Year of the Wooden Horse, marks a fresh start for those who follow the tradition and according to two Anglo-Asian entrepreneurs, there is a lot that can be learned from the new calendar cycle.
According to John Lee and Vincent Wong, co-founders of Wealth Dragons, investors and business executives can learn a lot from Chinese New Year through cultural beliefs.
"The Chinese New Year is such an auspicious and spiritual time, setting the tone for the rest of the year – I am really excited," said Lee.
"Whilst 31 December is best known for partying and starting afresh on 1st January, for Asian communities, how the New Year starts will dictate how the year continues thereafter, setting a precedent for the rest of the year.
"For me, both personally and professionally, I have experienced a great deal of change over the last two years and am grateful for the lessons I have learnt. This New Year is all about moving forward with strength and grace, like the Wooden Horse".
Wealth Dragon's Top Tips for Chinese New Year
According to Lee and Wong, the year of the Wooden Horse will impact entrepreneurs born under different years.
Rat: a year of success
Ox: positive completion of projects
Tiger: a mixed year of good and bad
Rabbit: this sign may feel overwhelmed by the metaphorical hooves of the horse
Dragon: good year and no major setbacks
Snake: after an average January, the middle of the year will bring great success
Horse: this year will challenge those born under this sign and individuals should be well prepared
Goat: a positive start to the year although watch for challenges at the end of the year
Monkey: this sign has the opportunity to achieve a great deal
Rooster: this year will be steady without dramatic ups or downs
Dog: a serious year for dogs, who will achieve great things with new projects
Pig: a perfect year for pigs without having to extend much effort
However, the duo say that since it is the year of the horse, which is known for its speed and grace, investors have to stay grounded and alert. They also add that a natural competitive spirit is "healthy as long as ego doesn't override" your life.
"Ego can be the biggest downfall for any business leader. Once we think we know it all, this is the first sign of slipping down the ladder for any business leader," say Lee and Wong.