Chinese state media releases spoof video with racist undertones on India over border tensions
The parody mocks India over the recent border tensions at Doklam and Ladakh.
Chinese state media Xinhua has released a short spoof video mocking India as the two countries are locked in a border standoff. The footage, with racist undertones, puts the blame on India and the video asks New Delhi to confess for its "sins".
India and China have been engaged in a bit of a showdown at the Doklam border for several weeks with no viable solution in sight so far. Recently, the military forces of both nations also hurled stones at each other in another key frontier location in Ladakh.
Releasing the latest parody video on Thursday (17 August) titled "Seven Sins of India", China's official news agency Xinhua attempted to give the country's perspective on the whole matter.
The video is little more than three minutes long and runs in English.
While the Chinese female anchor apparently explains the border situation from Beijing's point of view, the spoof portrayed another man with a fake Sikh turban and beard to resemble an Indian.
"Didn't your mama tell you, never break the law?... How does it feel shooting yourself in the foot?" asks the Chinese anchor as subtitles run alongside the video.
The alleged "biblical" sins committed by India are listed by the Chinese anchor as trespassing, confusing right and wrong, violating a bilateral convention, putting the blame on the victim, hijacking a small neighbour, trampling international law and sticking to a mistake knowingly.
"Do you negotiate with a robber who has just broken into your house... No, you call 911..." the anchor then asks in the video in a reference to the emergency hotline.
The video shows the Indian as saying, "Nobody is blaming me because I am asleep," to which the Chinese TV host responds, "China has realised it is impossible to awaken a guy who is pretending to sleep."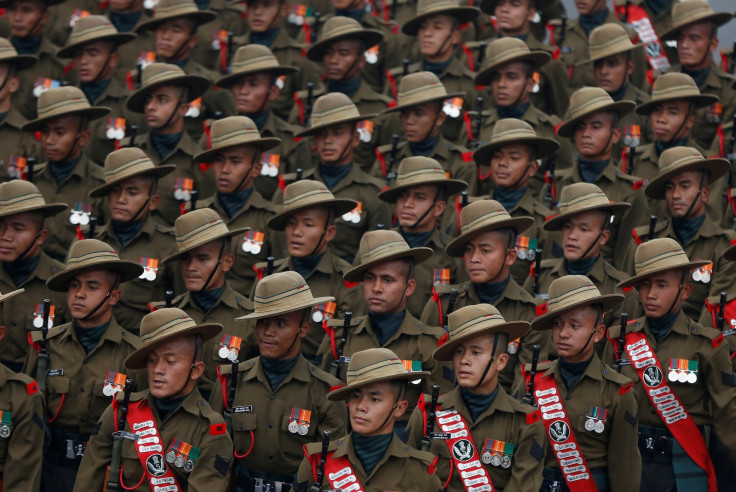 © Copyright IBTimes 2023. All rights reserved.