Chocolate week is coming to an end, and to celebrate the delicious wonder-food I went to try a chocolate facial at the Courthouse Hotel on Great Marlborough Street. The Courthouse Hotel has been running chocolate treatments in their spa especially for Chocolate Week, which is from Monday 10 September to Sunday 16 September.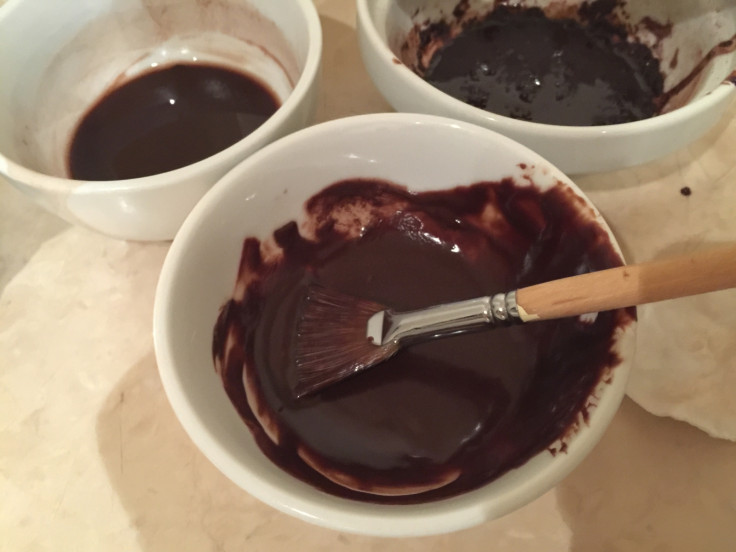 Chocolate is often said to be bad for your skin, but putting it on your face instead of in your mouthhas been scientifically proven to have brilliant benefits including giving your face a healthy glow, helping to take care of blemishes, and boosting collagen levels.
The facial began with a deep cleanse to rid the skin of any make-up or impurities. Following this, a chocolate and sugar-cane exfoliator was applied, and rubbed on my face to remove any dead skin. This scrub smelled amazing and really did feel like I should be eating it rather than being covered in it. This was then removed with a warm, wet towel and my face felt instantly smoother. Then came a massage to stimulate my skin and help alleviate stresses and head and neck pain.
The rich chocolate mask; melted, warm, 70% cocoa and mixed with honey – was applied to my face, which felt very soothing. After 10 minutes, it was taken off with hot towels and a textured moisturiser was applied leaving my face felt smooth and silky, which seems to have lasted.
The facial is good for any skin type with the steps getting tailored to suit. The best part is that chocolate facials can be replicated at home, naturally, and without a therapist. The chocolate to be used for a facial should be the most natural you can find – anything from 5% cocoa upwards – and mixed with various products such as: Greek yoghurt, honey or cinnamon.