Wool Week is the brainchild of Campaign for Wool, which aims to promote the use of the yarn in just about everything, from clothing to furniture. The campaign was founded in 2010, with its patron HRH Prince Charles at the helm, to promote wool-rich products to support growth within the industry.
This year's Wool Week showstopper is London's first Wool B&B. Curated by Karina Garrick, the B&B is a showcase for all things woolly and wonderful, housing everything from a woolly full English to hard solidwool furniture created from resin-set wool fibres.
When you first enter the building it doesn't look like much more than a well-decorated townhouse, but on closer inspection the space is filled to the brim with unusual woolly works of art. One of the most impressive pieces is a knitted full English and continental breakfast by Jessica Dance which takes centre stage in the lounge, all hosted on a solidwool table.
Solidwool is just one of the ingenious fabrics that resides in the B&B. It's a composite material, best described as being like fibreglass but reinforced with wool fibres (instead of glass). The wool used comes from the Herdwick sheep in the Lake District. Herdwick wool is normally used for insulation due to its coarse nature.
The B&B isn't quite what you might imagine; with just one bedroom it is more of a domestic scale art gallery showcasing all that is wonderful about wool, rather than being some sort of gimmick hotel.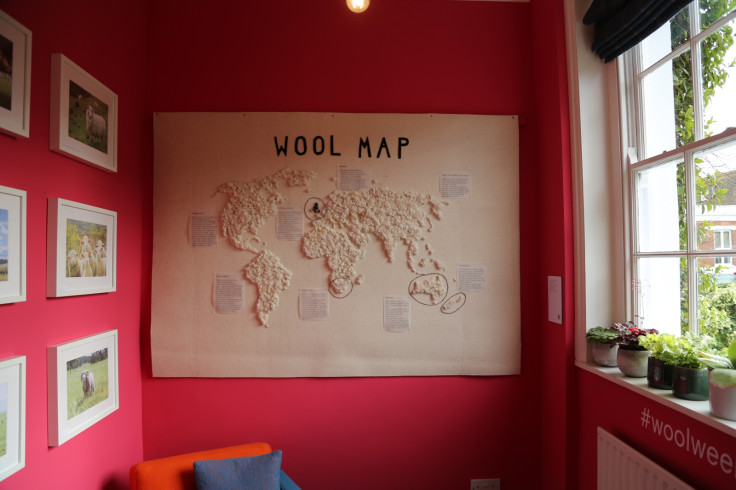 The decor really is an interior design masterpiece, a blend of modern shapes and patterns combined with the warmth and comfort of wool. The B&B has certainly given the once ordinary material a new lease of life, exactly what Garrick was hoping for; "to appeal to a youthful demographic, now wool has become a performance fibre, you know there's wool trainers and wool underwear for astronauts, so it's just tireless."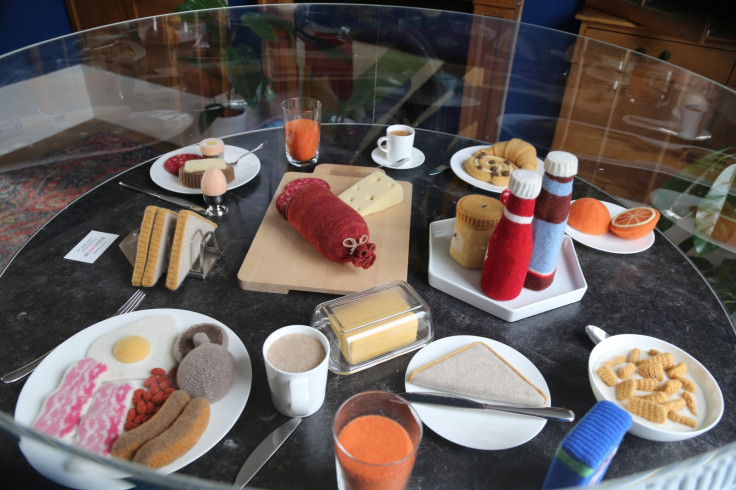 Garrick said: "The concept of the Wool B&B was to create something that was like a home so it was on a domestic scale, it was very important to do that because we wanted people to feel an immediate connection with the space."
What stands out as soon as you walk through the door is the delicious array of colour, not often what you expect from regular wool. "Wool takes colour very well, so both in fashion and interiors you get a quality of colour that you don't get with other fibres," Garrick explained.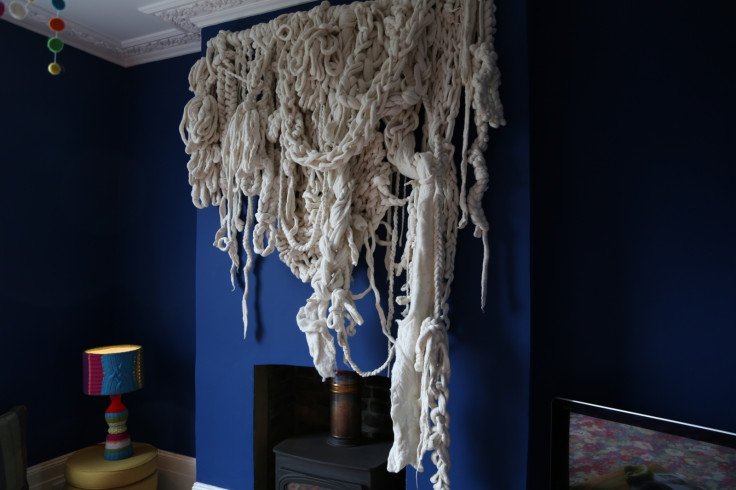 She believes that one of the issues is that wool isn't a "new"invention and people have all but taken its existence totally for granted "I always say that I think if wool was discovered more recently then it would be appreciated a lot more."
The campaign aims to promote the diversity, durability and versatility of the material showing just how it can be used for interiors, building, clothing and even furniture, but also to highlight its sustainable aspect.
The B&B is hosting classes and craft sessions, including a woolly hat knitting workshop with Innocent on Woolly Hat Day (14 October) and a patchwork crochet class by London fashion designer Katie Jones all bookable via Eventbrite.