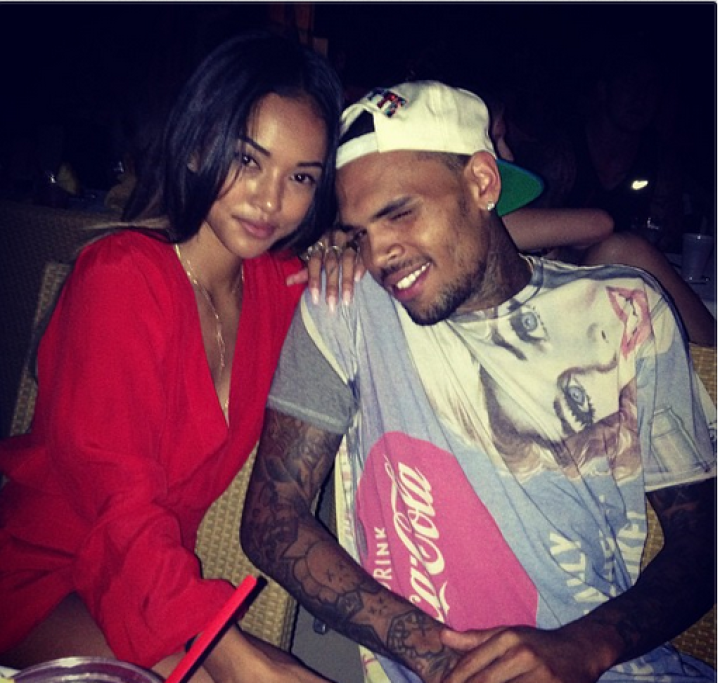 Chris Brown and Karrueche Tran are back together and the couple is spending ample time with each other to rekindle their romance.
The on-again off-again couple recently reconciled after a brief broke up, and according to reports, Brown and Tran are now living together.
A source told Hollywood life, "When she's not travelling and working overseas, she's with Chris at his house most of the time. She's between her apartment in the valley and his house these days and for now, it's working out for them."
Although they are spending all their free time with one another, the Loyal singer is not ready to make their relationship official.
"They're still chilling and doing what they do but no, it's still not exactly clear on what the direction the relationship is going in," the source said. "You know these two, they like it like this," added the source.
The source also revealed as to why they are reluctant to make their relationship official.
"It's all about timing and right now the timing is bad for Chris to really sit down and hash all that out with her now that his album is about to drop and he's about to go on tour," the source said.
"It's convenient for him because even though he loves Kae, his career has given him some wiggle room to keep the relationship in limbo and Karrueche is all for it. Chris wins again, so to speak," the source added.
Tran stood by Chris through many hard times. The couple was together in Washington D.C. where Chris pleaded guilty to assaulting a man back in October 2013, and Tran was right by his side the whole time!
During their brief split, Chris had tried to reconnect with Rihanna but the Bajan pop star snubbed him. Now it appears that the Breezy singer has given up all hopes of getting back Rihanna and has come back to Tran.
Chris is gearing up to release his new album X on 15 September. The album will see guest appearances from Akon, Kendrick Lamar, Lil Wayne, Tyga, Nicki Minaj, Usher and more.