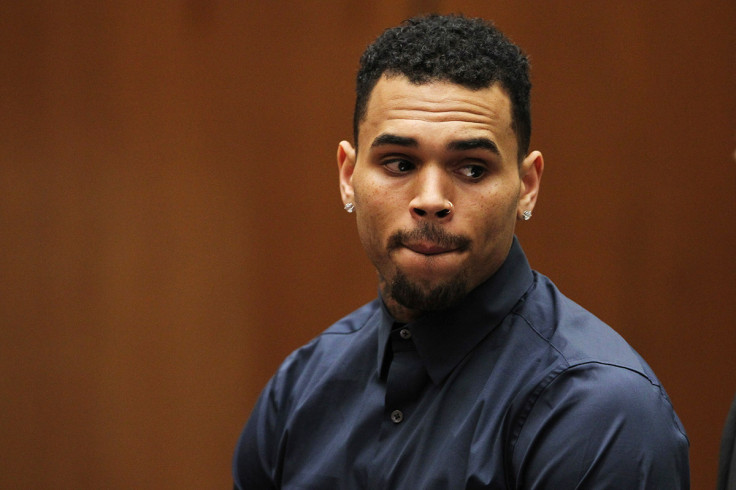 Chris Brown is definitely his own worst enemy.
Just weeks after offering advice on anger management and spouting some stuff about being a changed man on social media, the 25-year-old singer has lashed at an "ungrateful" fan.
It all kicked off on social media after the embattled singer announced that his collaborative Between the Sheets tour with Trey Songz has been postponed as a result of his probation being revoked.
Earlier in January, a judge chastised the Loyal hit maker after he travelled to a concert without permission from the court and also failed to complete his community service. He still has 100 hours left of his court-appointed 1000 hours.
"I would first like to apologise to all the fans and people who have been supporters of me and all the music over the years," Brown said in an Instagram post.
"The beginning of the BTS tour has been moved to later dates now. The judge would not sign off on my travel to do the tour until I finish these last 100 hours of community service. I promise that I am busting my ass doing it everyday until it's complete."
After doing the maths, and deciding the task was achievable, one particular fan jumped on Twitter on the hunt for answers.
To which a clearly-fired up Brown replied: "Making music, jail, and trying to please you ungrateful b***chass N***as".
Within minutes their awkward exchange went viral online and had thousands of retweets. While some critics claimed that Brown did not appreciate his supporters and lacked self control, members of Team Breezy accused the fan of provoking him to get a reaction.
Brown's legal woes stem from his 2009 attack on then girlfriend Rihanna after a pre-Grammy bash.
In March 2014 a judge decided to make an example of the 25-year-old star after he struck a man outside a Washington DC hotel and was charged with misdemeanour assault.
Although Rihanna's ex was sentenced to a year behind bars because of his "inability to stay out of trouble", he was released after spending 108 days in custody.