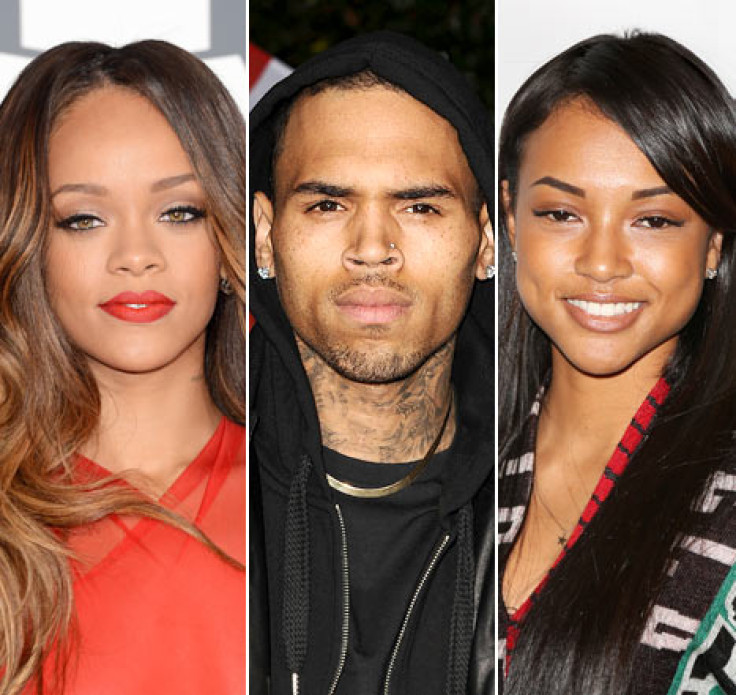 A new report claims that Chris Brown is still in love with his ex-girlfriend Rihanna.
But the Loyal singer admits that he may have lost the Diamonds singer for good.
A source told Urban Islandz, "Chris will always love Rihanna but he knows deep down that he may have lost any chance he had with her for good. Their last breakup wasn't really pleasant but it happens and you can't go back in time and change what happen."
"No one really understand the connection between him (Chris Brown) and Rihanna except them. But people have grown up like we all do and grown up decisions will have to be made," the source revealed.
Chris Brown recently united with his girlfriend Karrueche Tran after a brief split.
During their split, Brown went on a rant during a concert and also on social media accusing his on-again off-again girlfriend of cheating on him with Drake.
Sources close to the couple also told the website that Brown is acknowledging his flaws and wants to prove that he will marry her and start a family.
"He knows his flaws and lately he has been more accepting of them and everyone can see he is trying really hard to work on them, we all know Chris love Karrueche and she is a great girl. But there comes a time when he will have to step up to the plate and he is starting to do that," the source said.
"He told his close friends that to prove himself to her and the world he is going to marry her," the source added.
Brown bought her a dog and a diamond ring, and the report suggests that he is planning an over-the-top surprise for her for Valentine's Day.
Do you think Chris Brown should marry Karrueche Tran?