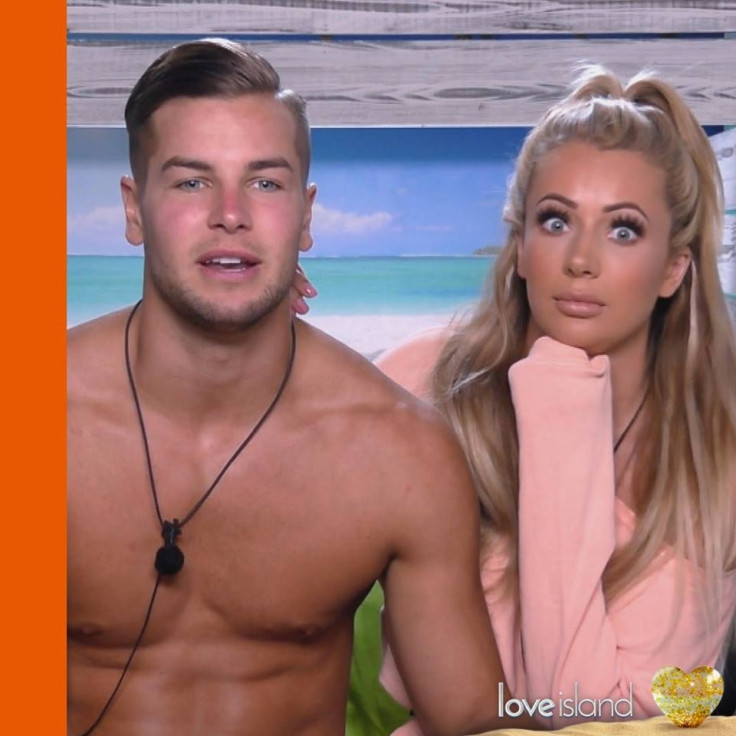 Love Island's Chris Hughes has sparked an online feud with Katie Price after posting "flirty" messages she allegedly sent him on Instagram and WhatsApp.
Hughes, 24, has received a mixed response from fans for sharing the private messages from the Loose Women panellist.
It all began when Price, 39, tweeted a headline regarding Hughes ignoring her texts, telling her followers: "Met @chrishughes_22 once on Loose Women and with @oliviajade_att at the football. Sorry to disappoint you all no flirty texts got sent!"
Hughes, who has been in a relationship with fellow islander Olivia Attwood since the series ended earlier this summer, shared screenshots of messages from Price on Instagram and then on Whatsapp after getting his number from a "mutual friend". He has not replied to any of the messages.
He tweeted alongside the pictures: "Okay sweetheart. Being pied shouldn't make you bitter."
Hughes later told his 416K followers: "A message from another female who went out her way to get my number from someone, then messaging me, is flirty. My girls @oliviajade_att".
Price ignored the screenshots and tweeted: "Can't wait to watch doctor foster woo ! Just like in life I have a lot on people like people hiding replys to texts! pics, vids! I'm loyal".
She later addressed the feud at her Audience With Katie Price tour, making a dig at the rising TV star by saying: "Some celebrities should be careful with what they say and not out people.
"It will come back and bite them on the bum. Do you know what I mean?"
Hughes received a mixed response for sharing Price's messages, and while many applauded him with hilarious memes, one person said: "I'm not being funny but sharing those texts is abit below the belt Chris! They were private! Just do the respectable thing and stay quiet! "
Another said: "If you didn't like katie messaging you then why did you not block her I don't find her messages flirty !!"
While someone else argued: "He has a woman already so why is she even texting him? Would u allow your other half to have messages sent to u at 4 am from another woman?"