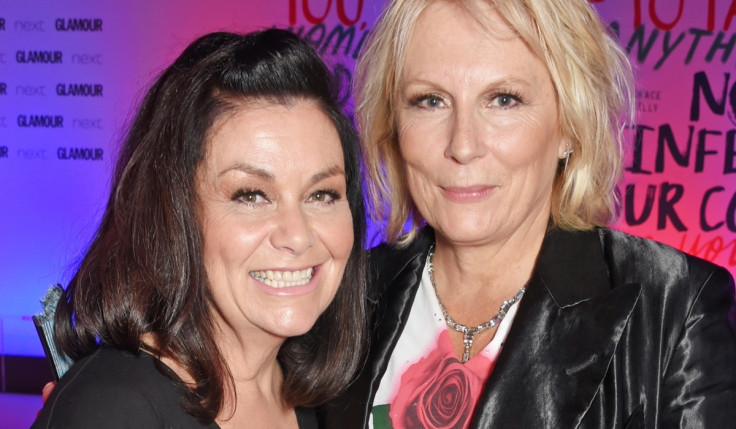 Dawn French and Jennifer Saunders are reuniting for a one-off return of their legendary sketch show on BBC One this Christmas, with the former revealing the comic pair has Emmy award-winning series The Handmaid's Tale in its satirical sites.
Likely to air on BBC One this Christmas Day, the return of French and Saunders was confirmed when Dawn spoke to The Mirror about her involvement. "The whole double act is an extension of our friendship, which still remains," she said.
"We will be making each other laugh for ever but just not in front of an audience."
"There's some ­Handmaid's Tale in there," French said, referring to Hulu's adaptation of Margaret Atwood's dystopian novel. "We had fun with some of the costumes."
The comedy duo have also set their sights on modern reality TV shows like ITV 2's Love Island, which was enormously popular over the summer. "I am shocked by how they behave," she said.
"You reckon they'd want to meet someone who would love, cherish and respect them. But instead they go out and get utterly hammered and are shagging in a bush and coming out and going 'Yes!', like men."
French and Saunders first aired in 1987, running for six series over the next twenty years. The last of those series, A Bucket O'French and Saunders, aired in 2007. The new special will mark the show's 30th anniversary.
They last performed together in a special sketch for Comic Relief earlier this year which riffed on James Corden's popular Carpool Karaoke series.
French and Saunders have a long history of lampooning pop culture, including films like Lord of the Rings, Aliens, Harry Potter, Mamma Mia and, most famously, Titanic.
The pair have had successful careers apart, with shows like Absolutely Fabulous and Vicar of Dibley, but will always be remembered best together. Their legacy is that of one of Britain's great comic double acts, alongside the likes of Morecambe and Wise, The Two Ronnies and Vic and Bob.