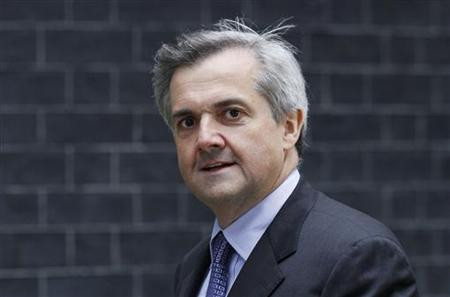 Energy Secretary Chris Huhne has said that he is determined to "get tough" with the UK's six leading energy companies in a bid to help families save money during the winter and will set out plans to help householders to find cheap energy deals and switch providers, the BBC reported Tuesday.
The BBC said Huhne, in a speech to the Liberal Democrat Conference Tuesday, will also pledge to help people in "fuel poverty," those who pay more than 10 per cent of their household income on energy bills. He will say such people will be a priority in the government's "Green Deal," resulting in savings on gas and electricity bills in the long term.
Huhne will take to the conference stage on Tuesday to pledge to help people get better deals from the "big six" energy companies - British Gas, Scottish Power, Scottish and Southern, Npower, E.On and EDF.
"We want simpler tariffs, requiring energy companies to tell you whether you could buy more cheaply on another tariff," the BBC quotes his prepared remarks saying.
"It's not fair that big energy companies can push their prices up for the vast majority of their consumers, who do not switch, while introducing cutthroat offers for new customers that stop small firms entering the market," he will add.
Frequently Asked Questions and Further Information
What gas and electricity plans are available?
Energy suppliers offer a range of pricing structures for gas and electricity. It's possible to have a combination of these plans. As well as standard, or default plans, these include:
Economy 7 Plans - - where electricity used at night is charged at a cheaper rate
Green Plans - which are designed to help combat climate change
Fixed Plans - where the price of each unit of energy is fixed for a certain period. This does not mean that you will pay a fixed rate every month.
Capped Plans - where the price of each unit of energy won't rise for a set period, but can go down if gas and electricity prices fall
Outline Plans - with these gas and electricity tariffs you can sign up online or manage your account completely via the Internet
Business energy plans - which are designed for commercial gas and electricity use.
Social plans - energy companies must provide these to help the most vulnerable consumers pay their energy bills. Social tariffs have to be equal to the energy supplier's cheapest deal.
What is Economy 7 and can it help me save money?
If you opt for an Economy 7 plan, the electricity you use at night costs less than that used during the day. As a general rule, if you use at least 20 percent of your electricity at night, an Economy 7 plan can help you save.
To go on to an Economy 7 plan, you will need to change your meter to one with readings for day and night. Your energy supplier may charge you for this. If you want to switch from an Economy 7 plan, you'll also need to get your meter changed.
Best Advice for Customers
Compare and switch
Switching providers is a great way of reducing energy bills: users of the Moneywise Compare Energy Service have wiped an average wiped an average of £252 off energy bills by changing provider.
It can take four to six weeks to make the move though, so if you're thinking of switching it's worth starting off the process soon.
Go online and pay by direct debit
Latest Energy Hikes in the UK as of 12 September 2011

British Gas: Electricity 18%, gas 16%
Scottish Power: Electricity 10%, gas 19%
E.on: Electricity 11.4%, gas 18.1%
npower: Electricity 7.2%, gas 15.7%
Scottish and Southern Energy: Electricity 11%, gas 18%
EDF Energy: Nothing...yet