Chris Huhne Quits as MP after Guilty Plea to Speeding Offence Lie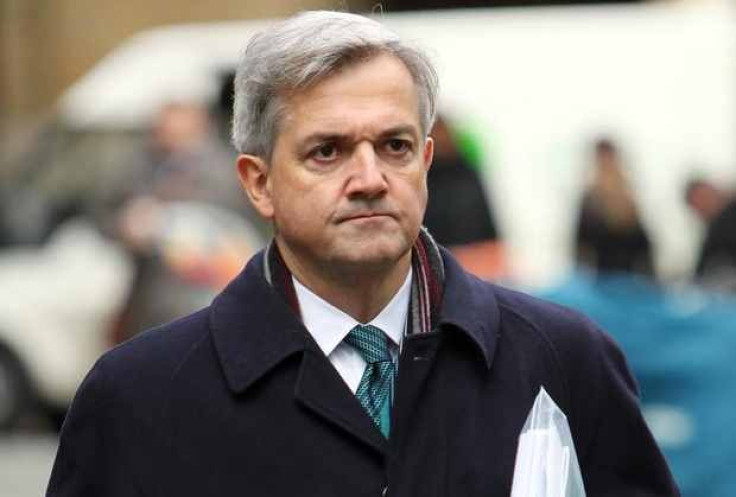 Chris Huhne is to resign as an MP after he dramatically changed his plea to guilty to a charge of perverting the course of justice, an offence that can carry a jail sentence, over a motoring offence.
Outside Southwark Crown Court after performing the volte-face, Huhne said he would step down as MP for Eastleigh imminently. That will trigger a by-election.
Huhne spent almost 10 years maintaining that he was not guilty of a speeding offence in March 2003 before suddenly changing his mind and pleading guilty. His claim that his former wife Vicky Pryce was driving the car at the time was backed by her.
Pryce has pleaded not guilty to perverting the course of justice and her case continues.
Huhne said: "Having taking responsibility, the only proper course is to resign my Eastleigh seat in parliament, which I shall do very shortly."
Huhne's political career is in ruins after his admission in court.
He stepped down in 2012 from his post as energy secretary to fight the case. At the time he said: "I am innocent and intend to fight this case and am confident a jury will agree [with me]."
Millionaire businessman Huhne missed out on becoming Liberal Democrat leader in 2007 by only 500 votes to Nick Clegg, who took the Lib Dems into coalition with the Conservatives after the 2010 general election.
Huhne's resignation in disgrace paves the way for what is sure to be a fiercely fought by-election.
Huhne had a 3,000 majority over the Conservatives, with Labour trailing far behind. Tories will see Eastleigh in Hampshire as eminently winnable and are expected to campaign hard against their coalition partners.
But a bloody contest runs the risk of causing major ructions in the relationship between Lib Dems and Conservatives.
Accompanying Huhne to court was his partner Carina Trimingham, for whom Huhne left Pryce.
Insulting text messages from Huhne's son were read out in court during her case.
Peter Huhne branded his father "a pathetic loser" and "a fat piece of s**t".
In a text reply, the MP said: "Peter, I've got no intention of sending mum to Holloway for three months."
© Copyright IBTimes 2023. All rights reserved.