Iconic singer-songwriter Bob Dylan has finally delivered his Nobel Prize lecture.
But, in true fashion, the troubadour waited until the last minute to present his work. It brings to an end months of procrastination on the part of the music legend - from ignoring the Swedish Academy's public pleas to maintaining a public silence about the prestigious accolade.
Just days before the submission deadline of 10 June, Dylan, 76, sent the Swedish Academy a 30-minute recorded speech aided with a piano-led instrumental. Last October, Dylan became the first musician to receive the Nobel Prize in literature award and the revered singer admits his surprise at the honour.
In the speech, Dylan said: "When I first received this Nobel Prize for Literature, I got to wondering exactly how my songs related to literature." The singer then gave credit to the musicians who "changed [his] life" in his early career, citing stars such as Buddy Holly and the Odyssey.
Dylan explained: "If I was to go back to the dawning of it all, I guess I'd have to start with Buddy Holly... He was the archetype. Everything I wasn't and wanted to be. [He was] was powerful and electrifying and had a commanding presence."
"Out of the blue, the most uncanny thing happened. He looked me right straight dead in the eye, and he transmitted something. Something I didn't know what. And it gave me the chills. It was a day or two after that that his plane went down... somebody handed me a Leadbelly record with the song Cotton Fields on it. And that record changed my life right then and there."
Dylan concluded by summing up the true meaning of an impactful song, stating: "If a song moves you, that's all that's important. I don't have to know what a song means. I've written all kinds of things into my songs. And I'm not going to worry about it – what it all means."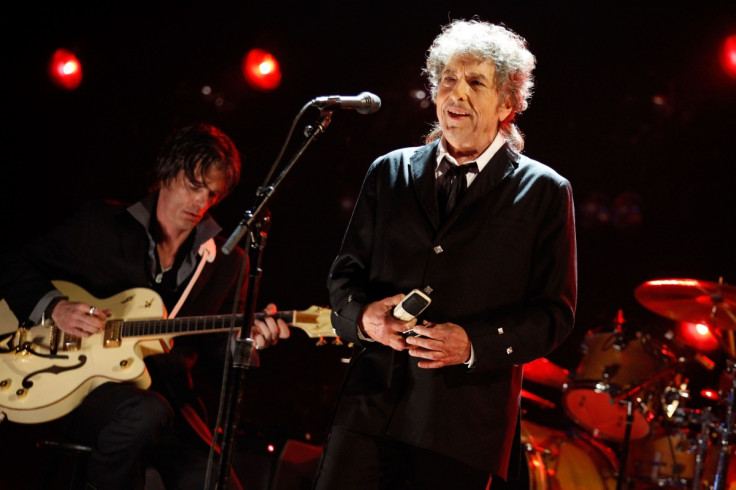 Sara Danius, permanent secretary of the Swedish Academy, was clearly thrilled at finally being able to close the chapter on Dylan's win and wrote in a blog post: "The speech is extraordinary and, as one might expect, eloquent. Now that the lecture has been delivered, the Dylan adventure is coming to a close."
With his lecture safely delivered, Dylan will now receive the $900,000 (eight million Swedish kronor) Nobel Prize fund.
Listen to Bob Dylan's Nobel Prize lecture: