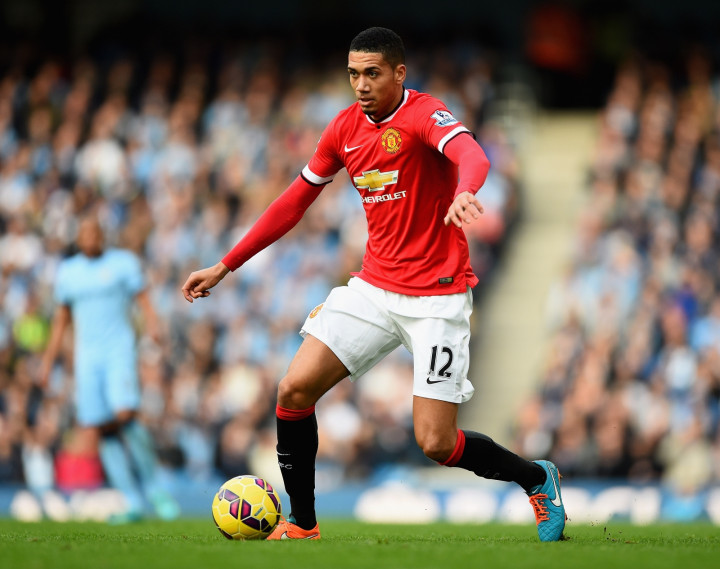 Manchester United defender Chris Smalling says he is not daunted by the possible arrival of Sergio Ramos from Real Madrid and insists that he is ready to fight for his place in the first team.
The England international established himself as a regular starter under Louis van Gaal last season and even captained the club to a 1-1 draw against Arsenal in May, in the absence of Wayne Rooney.
Spanish newspaper AS has reported that United are keen on bringing Ramos to Old Trafford, but the former Fulham centre-back brushed off concerns that the Spaniard's arrival could put his spot in the first team in jeopardy.
"I think it's a case of at Manchester United there's always competition," Smalling said ahead of the 21 July friendly against San Jose Earthquakes, according to the Daily Mail.
"Even when I signed there were five centre-backs who I had to work hard to get past so I always knew I was going to be compared against the best because United can always challenge for the best and I'm up for that challenge," he added.
Smalling, who signed a four-year contract extension in April, added that he was hopeful of carrying over his good form from the end of last season into the new campaign.
"I hope high performances can keep me in the team," the centre-back said.
"I think once you set a new benchmark it's a case of aiming higher and not letting your standards drop below that and I'm hoping for an injury-free start to the season and the season in general," Smalling concluded.
United face San Jose Earthquakes at the Avaya Stadium in the second match of the International Champions Cup after beating Club America 1-0 in the first game of the tournament on 17 July.