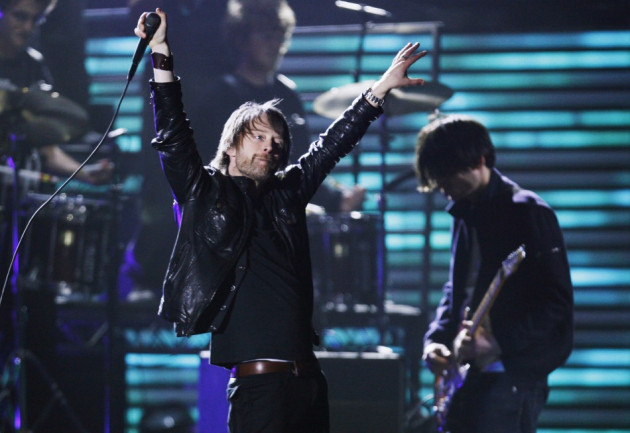 An anti-gay, fundamentalist US Christian group has picketed a Radiohead show in Kansas City, claiming that God was "their enemy".
The radical Westboro Baptist Church protested against the Oxford rockers with homophobic slogans, insisting that God hated them.
As the band continued with their gig, their producer, Nigel Godrich, joked on Twitter that the protest was the "highlight of the tour so far".
The church posted a statement on its site calling Radiohead "freak monkeys with mediocre tunes".
"God is undoing this nation and effecting [sic] all of your lives, with the moth that quietly eats the very fabric of your national garment," the statement said.
"Radiohead is just such an event. Freak monkey's [sic] with mediocre tunes keeps you busy and focused by lightness. It changes nothing, God is undoing and digging up and throwing down this nation."
Last year, the church engaged in a spat with the Foo Fighters in Kansas. The band responded with a comedy song, Keep it Clean, an ode to same-sex love.