Christian Wolmar: London Mayor Boris Johnson owes his success to Ken Livingstone
Boris Johnson's biggest successes as London Mayor are based on ideas pioneered by Ken Livingstone, according to his would-be successor Christian Wolmar.
Wolmar, who hopes to stand in the London mayoral elections next year, also told IBTimes UK he would use his experience as a rail journalist to revamp the capital's transport system if he was elected.
Speaking exclusively to IBT, Wolmar said he would pedestrianise Oxford Street to prevent London's iconic retail artery from "dying" and reopen some of the abandoned tube and rail stations around the city.
Speaking about Johnson and his legacy, Wolmar said: "Most of what Boris has 'opened' has been ideas that came from Ken Livingstone, and schemes that were developed by him.
"So the London Overground was a very successful scheme to open up parts of London to the railways, which has proved enormously popular, that was a scheme from Ken Livingstone. With the bikes he was going to do a similar scheme. The congestion charge was obviously Ken Livingstone."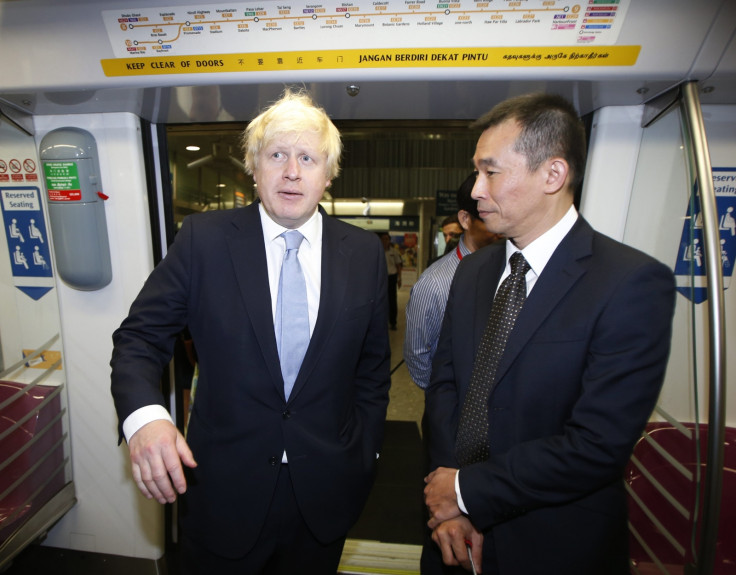 On his own 'manifesto', Wolmar continued: "There is two things I would do. One is I would transform the centre of London in to an environment where the car is no longer dominant, and so you would have a much better environment for pedestrians and cyclists.
"I'd start with pedestrianising Oxford Street. I think that would be a real emblematic thing to do, it would actually change the character of the street. Oxford Street is probably the most important street commercially in Britain, and yet is dying because the amount of traffic, the buses, taxis, and so on, and is in severe danger of losing out to the various out-of-town and suburban centres like Stratford, Shepherd's Bush and so on.
"And the other thing I'd do is put ahead a whole series of smaller schemes, not necessarily eye-catching schemes, but things that would make a difference to people's neighbourhoods. Re-opening stations in certain parts of London, tram schemes, things that will make a quick impact without the sort of mega-schemes that politicians are often pushing."
© Copyright IBTimes 2023. All rights reserved.