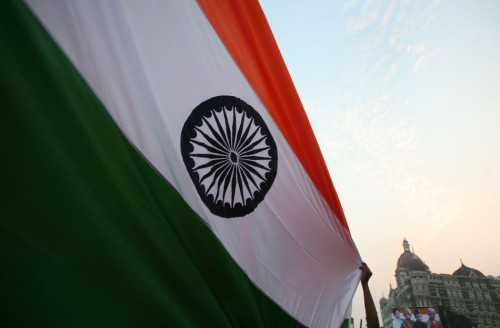 Christie's is hoping to tap into India's wealth as it holds its first art auction in the country on 19 December.
Christies is hoping to raise $6m (£3.7m, €4.4m) to $8m from works by nine artists, across an inaugural sale of 83 lots to be held in Mumbai.
Some of the works included in the sale are deemed "national treasures" and therefore cannot leave the country.
Among them is an early painting by Amrita Sher-Gil from an "important private collection" that is expected to sell for over $486,000.
According to a report by The European Annual Fine Art Foundation, China and the US accounted for 25% and 33%, respectively, of the $58.7bn global fine art and antiques market in 2012.
Asia's third-largest economy, India, did not even make the top five.
However, a survey by research firm Euromonitor predicts that India's luxury goods market will grow by 86% in value over the next five years.
"The higher you go up in the scale of wealth, art is becoming increasingly more attractive," said Fflur Roberts, analyst at Euromonitor.
"It's an appreciation of art and that luxury of being able to buy art."
India's overall economic growth has slowed to under 5% compared to more than 8% in the previous decade.
However, the number of people worth $1m or more is expanding with an extra 170,000 Indian millionaires hitting the rich list.
Christie's have reported that Indian buyers have been snapping up pieces at major events in London and New York over the past few years.
"There is a need for us to be here," said Christie's auctioneer Jussi Pylkkanen.
"The market here will be very healthy. The key thing is whether we can introduce more collectors from the region to art from other parts of the world that Christie's sells."