We know how difficult it can be to buy Christmas presents for technology lovers; the right game on the right format, the right about of RAM and the right screen size. It's a minefield of Christmas morning disappointment.
While the 'big present' is always the easiest to get right, here at the IBTimes we've put together a list of what we think are the best £50-or-less stocking fillers for your geeky loved ones.
Sennheiser i300 Mobile Music Headset - £49.95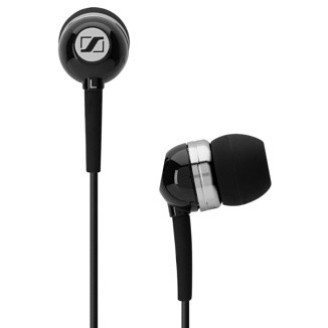 In recent years Sennheiser has made a real name for itself in the mid-range headphone market, with £50 representing a sweet-spot between quality (both build and audio) and price. The i300 Mobile Music Headset is prices at £49.95 and for that you get a pair of in-ear headphones with an in-line microphone that gives you control of music playback, volume, and of course answering and ending calls.
The i300 Mobile Music Headset uses the industry-standard 3.5mm connection to plug into just about anything, and the microphone and control buttons work with all iPhones, iPads, iPod touches (apart from the 1st generation) and both the 5th and 6th generation iPod nanos.
While being in-ear headphones, the i300s don't actually intrude that far - unlike, say, Shure headphones, which are known for their outlandish size - meaning that they'll remain comfortable for longer. http://store.apple.com/uk/product/H3559ZM/A
iPad 2 Leather Envelope Case - £16.95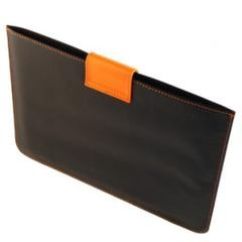 Already bought an iPad for your loved one? Then they'll want a flash new sleeve to get it safe in. The case/sleeve is just £16.95 from iPadHut.co.uk and offers a "trendy cool-look" while protecting that shiny new iPad from damage and dirt.
This sleeve won't protect your iPad from the biggest of knocks, but it will keep it nice and clean, while offering a trendy look with the orange flap and stitching.
Hard Graft iPhone wallet - £47.60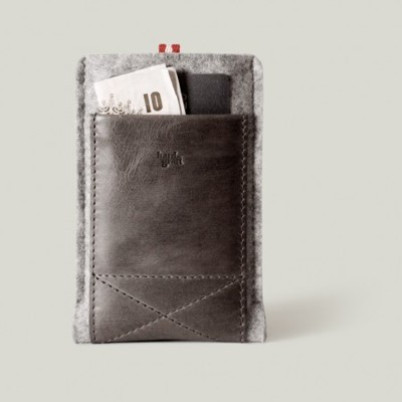 Woollen felt and leather are the new matt black and brushed aluminium of design these days, and Hard Graft makes some of the very best woollen felt products on the market. Offering a large range of wallets, bags, iPad sleeves, laptop cases and more, the Austrian company has you covered from every woollen-felt-and-leather need.
Of note is the company's iPhone sleeve with money/card holder. It's a woollen felt iPhone sleeve, with a leather pocket sewn on for credit cards and notes to be tucked into, combining phone and wallet into one - just about - pockatable solution.
We've had one of these at the IBTimes for almost a year and it's proven to be incredibly durable and long-lasting, while just about fitting into every pocket we've thrown at it.
Hard Graft products are on the expensive side, but you are paying for a premium product here that will probably last longer than the phone it's protecting.
Logitech X-210 Speakers (2.1) - £49.90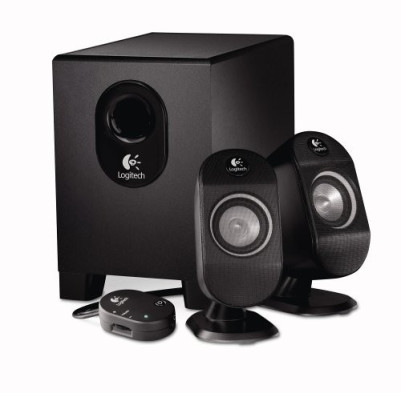 There's a huge range of computer speakers out there, making it difficult to pick which is best and at this price point the marketplace is packed with options.
Wireless speakers might seem appealing but at £50 or less the quality isn't going to be brilliant, and they are prone to interfere with other electronic equipment like mobile phones and microwaves. Of the wired variety you can't go far wrong with the Logitech X-210 speakers.
These are 2.1 speakers, which means you get two speakers that connect to one subwoofer. Peak power output is an impressive 50 watts and the speakers are compatible with anything with a 3.5mm jack, so that's any computers, netbooks, Macs, MP3 players, TVs and so on; a neat feature is that the two speakers can be wall-mounted.
A wired remote is included to sit on your desk. This acts as a volume knob and offers somewhere to plug in headphones for when the family have had enough of your 'LMFAO' tracks after Christmas lunch.