With Christmas parties, dinner dates and a whole lot more, your calendar is probably filled with dates to catch up with everyone before the end of the year. It is just infeasible to keep 10 outfits in your bag all month just in case a party comes up last minute. What is advisable, though, is to stash a pair of black stilettos under the desk and keep a show-stopping Christmas clutch on hand for an instant outfit revival.
Even if you're only wearing a simple T-shirt and jeans, just grab the essentials from your day bag and throw them into a classy clutch and wait for the compliments to roll in. This essential accessory is also the ideal way to experiment with new colours and textures without straying from your staple party dress. Not everyone will be donning head-to-toe sequins or lurex to the office party but even the most shrinking of violets can grab hold of a little glitter and feel good.
From Olympia le Tan to Asos, IBTimes UK has scoured the stores to find the most fantastic party-worthy clutches out now to get you into the festive party spirit.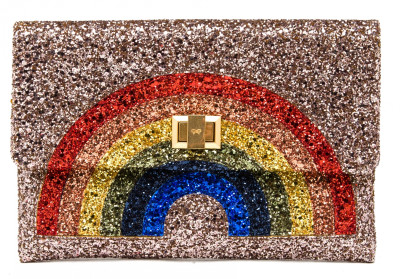 Anya Hindmarch Glitter Valorie Rainbow Clutch; £450, Browns. Glitter and rainbows in one incredible bag, this is too perfect for words; the incredible butter soft suede lining is perfection.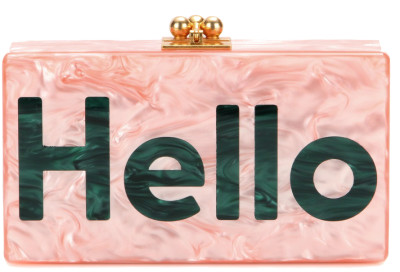 Edie Parker printed clutch; £1,000, MyTheresa. Perfect for the trillion Adele fans out there as well as making a brilliant (and very literal) talking point at an office party.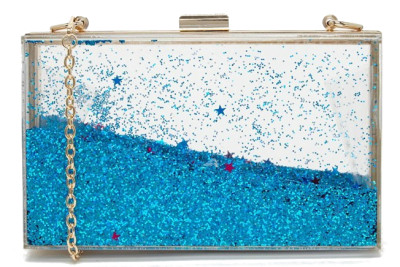 Skinnydip Liquid Glitter Clutch in Blue; £38, Asos. A playful alternative to the straight perspex clutch, as you can encase your phone and lipstick inside your very your own glittery snow globe.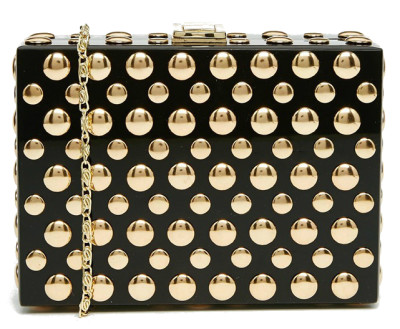 Studded Box Bag; £32.00, Asos. Cute, compact box clutch with an easily hidden gold shoulder chain; an ideal partner with a tuxedo or jeans and blazer combination.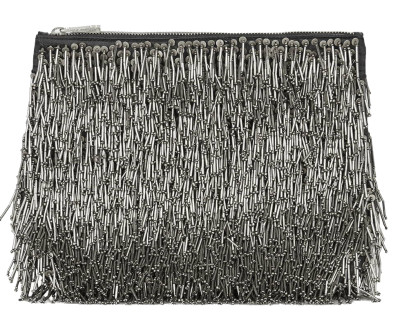 Beaded embellished clutch bag; £50, Topshop. Channeling both the 1920's flapper and 1970s disco this versatile bag can be worn with any colour. The beaded embellishments hide a roomy zip pouch.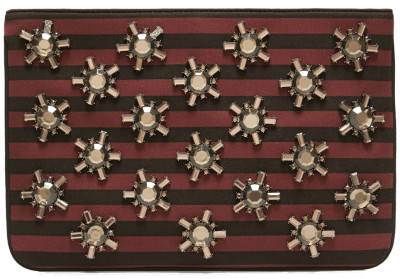 Floral appliques clutch; £35.99, Mango. There is a dash of Marni-esque Italian modern design in this cute pouch clutch; great with a silk black maxi or straight cut jeans and T-shirt.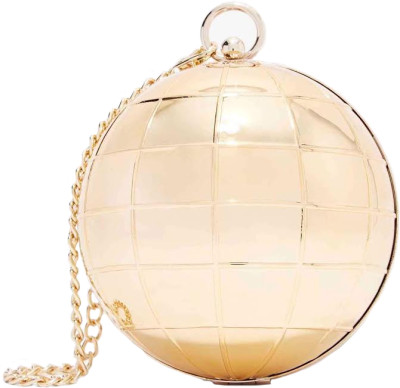 Around The Globe bag; £31.78, Nasty Gal. This is an absolute steal and will transform any outfit into a disco dream. Crying out to be worn with a great pair of platforms.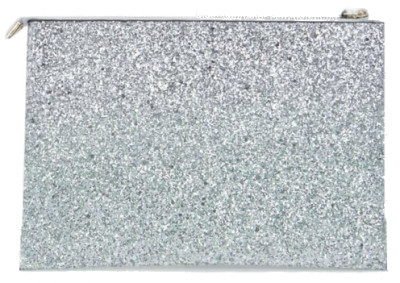 Boutique Lilly Glitter ombre clutch bag; £14, BooHoo. Straighforward, unfussy and really easy to wear, throw all sorts in this versatile pouch clutch that works perfectly any time of day.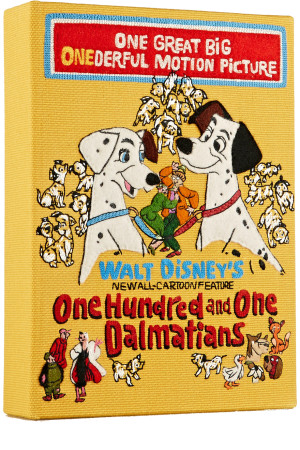 101 Dalmatians embroidered cotton-canvas clutch; £1,180, Net a Porter. Olympia le Tan knows how to make crowd-pleasing accessories and the 101 Dalmatian clutch is no exception. They don't hold a great deal but it's worth leaving some clutter behind to watch people's faces when you enter with this.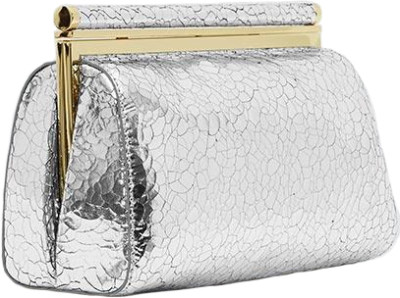 Kyla cracked leather clutch in silver; £110, Reiss. A brilliant evening clutch for those who get nervous without a few extras with them. The rounded design fits a great deal more than most frame clutch bags.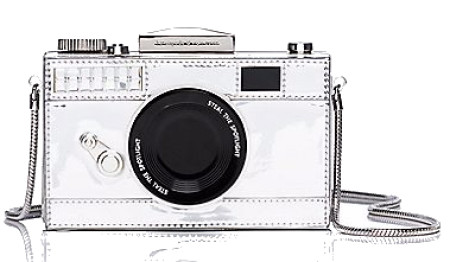 Kate Spade Camera Cross Body Bag; £270.16, Shopbop. Kate Spade knows how to turn a handbag into pretty much anything but her camera design is a winter party winner. Large enough to stash phone, card, lipstick and even some gum; while you can hide the chain inside too, this bag demands to be worn over the shoulder for a cute vintage look.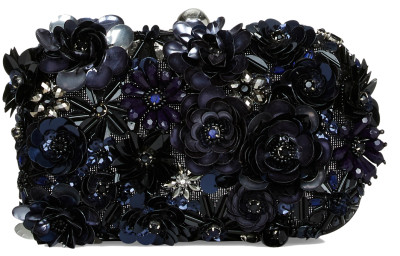 Chelsea navy hardcase clutch; £45, Accessorize. A sweet and understated way to add a touch of luxury embellishment to your outfit.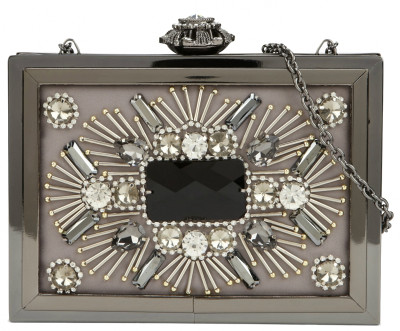 Windflower clutchbag; £50, Aldo. A classic minaudiere decorated in rhinestone with a handy hideaway chain strap and turn lock clasp.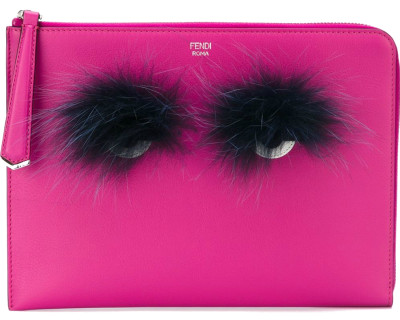 Fendi bag bugs clutch; £480, Farfetch. If you're worried about wearing the same LBD to all the Christmas parties, just take this guy along with you. After all, who could resist admiring a bag with eyebrows?